"We Remember: Songs of Survivors" now available on Nine PBS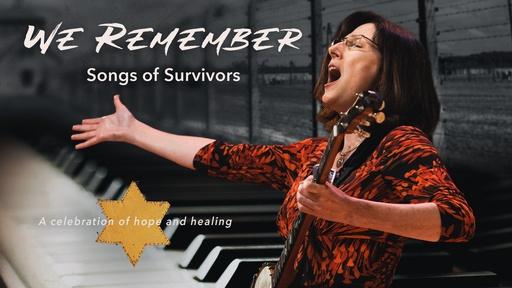 Dan Buffa, Special For The Jewish Light
Published April 27, 2022
"Many documentaries exist about the Holocaust. However, few have taken such a unique approach to telling these horrific stories."
In remembering something so life-changing and tragic, yet hopeful and connective in its actions and impact, doing so via song and dance is never a bad idea.
"We Remember: Songs of Survivors" celebrates Holocaust survivors by offering them the stage and microphone in order to express themselves. With Holocaust Remembrance Day taking place this week, Nine PBS is making this one-hour special available online.
"We Remember" aims to give survivors the equal opportunity to use their bodies and voice to look back. Centering around four singer-songwriters in New York's Hudson Valley who have the tall task of creating the music and writing the words for the songs of remembrance.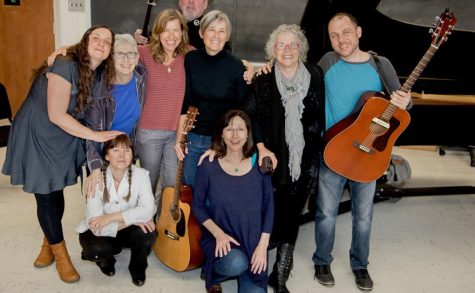 Think of it as following a band of musicians as they create a new album. But instead of a weary Bruce Springsteen gathering in the snowy outskirts of New Jersey to record on Apple TV Plus, you follow four people who didn't previously know each other well, but find themselves connected through World War II. Less flashy yet carries extra power in its actions.
That's all great music really is. A group of souls coming together with their separate abilities and using them to tell a story. They tell it in a highly vivid way that transcends generations and many decades, helping their children and especially their grandchildren understand their torment better. Nothing clears the cobwebs away faster than recalling the past through music. As Bob Marley once said, the thing about music is, when it hits you, you feel no pain."
"We Remember: Songs of Survivors" has a unique thread to its construction. The four songwriters work for the community arts organization called SageArts, which is based in New York's Hudson Valley. The songs and lyrics aren't predetermined, yet forged from their conversations with Holocaust survivors. Through the Jewish Family Service of Orange County, they have organic discussions that lead to songs.
What "We Remember" showcases aren't just the songs themselves, but the process and extended period of time over which they are created. The four songwriters start at square one with a piece of scratch paper in their hands with which they aim to build a special and vulnerable memory. The documentary's oasis leans heavily on recollections and stories, bonding with a person you had mistaken for a stranger.
Ilene Cutler, who co-produced the film, thinks its timeliness will strike a chord. In speaking with KPBS News, this is what she had to say about the documentary:
"At a time where the world is faced with horrors of war and hatred, we wanted to tell this hopeful story of perseverance and love."
According to co-producer Tim Miller, the time shared over months developing the songs has left a deep impact on the survivors and songwriters, changing their lives. When you are given the opportunity to hear someone detail their hardships in great detail, a bond happens no matter what.