Do you know this Jew? He was a boxing champ and movie star
Published December 12, 2021
Maxie Rosenbloom was one tough Jew.
Born September 6, 1904, in Leonard's Bridge, Connecticut, Maxie Rosenblum grew up and leaned to box in Harlem's Union Settlement in New York. He turned pro in 1923, and slowly rose up the ranks of the sport.
On June 25, 1930, Rosenbloom defeated Jimmy Slattery to win the Light-Heavyweight title. Remarkable when compared to today's standards, where professional fighters fight as many as 6 fights a year, Rosenbloom, as the title holder, fought an amazing 106 times during his four-and-a-half-year reign— the equivalent of fighting one bout every 15 days!
November 16, 1934, Rosenbloom lost the crown to Bob Olin by decision.
Journalist Damon Runyon, writing about Rosenbloom's colorful persona and unique open glove style of boxing, dubbed him Slapsie Maxie, a nickname that followed him throughout his boxing career. Upon retirement from the ring, Rosenbloom's sharp wit and broken syntax brought him new success in motion pictures. He appeared in nearly 100 films during his post-boxing career.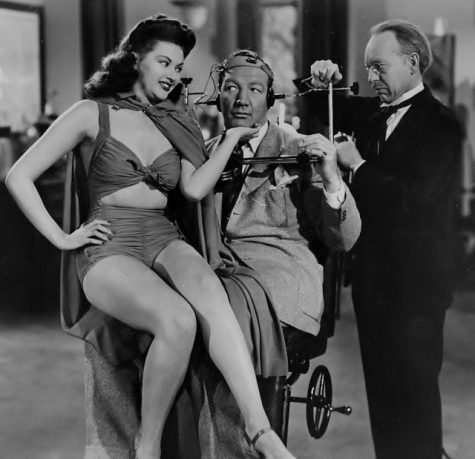 His professional boxing record, which began in 1923 and closed in 1939: 299 bouts—won 223 (19 KOs), lost 42, drew 32, 2 no-contests.
Rosenbloom was elected to the Boxing Hall of Fame in 1972 and to the International Boxing Hall of Fame in 1993. He died on March 6, 1976.
Maxie Rosenbloom was one tough Jew