Andy Cohen launching new book here in St. Louis
Hometown celebrity Andy Cohen is returning to St. Louis to discuss his hilarious, heartwarming, and name-dropping account of the most important year of his life and the book that came out of the experience, "The Daddy Diaries: The Year I Grew Up."
Cohen is the author of four New York Times bestselling books. He is the host and executive producer of "Watch What Happens Live," Bravo's late-night interactive talk show. He also serves as executive producer of the Real Housewives franchise and hosts the network's highly-rated reunion specials. He's won an Emmy and two Peabody Awards for his work, and he lives in New York City with his two children.
| RELATED: Andy Cohen's "Peppermint Andy" ice cream is back at Clementine's
Andy Cohen: New book
One of Andy Cohen's most momentous years starts off with a hangover the morning after an epic New Year's Eve broadcast. But Andy doesn't have time to dwell on the drama, as his role as media mogul is now matched with the responsibilities, joys, and growing pains of parenthood.
This fast-paced, mile-a-minute look behind the scenes of living the so-called glamorous life in Manhattan now takes firm aim at life at home. With a three-year-old son, Ben, and a daughter, Lucy, born in May, stories of late-night parties are replaced by early mornings with Ben, drama at the play-ground, and the musings of a single dad trying to navigate having it all. All this is set against the backdrop of constant Housewives drama, hijinks behind the scenes at Watch What Happens Live, a revolving door of famous faces, and a worried mother (and newly minted grandmother) in St. Louis.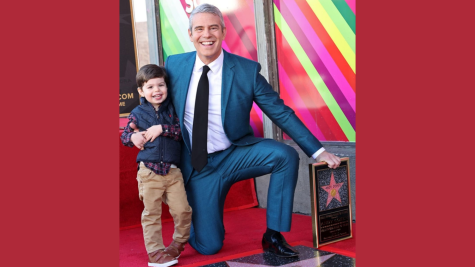 The event
To kick off the launch of the new book, Cohen will take the stage at the Jewish Community Center on May 6th at 7 p.m. Tickets are on sale now for Admit One or Virtual. Each ticket includes one book, and customers may order signed copies of Daddy Diaries.