Andy Cohen's 1980s St. Louis life is coming to NBC as a comedy
Jordan Palmer, Chief Digital Content Officer
Published September 15, 2022
You never know what St. Louis native, Clayton High School grad and reality TV icon Andy Cohen will do next.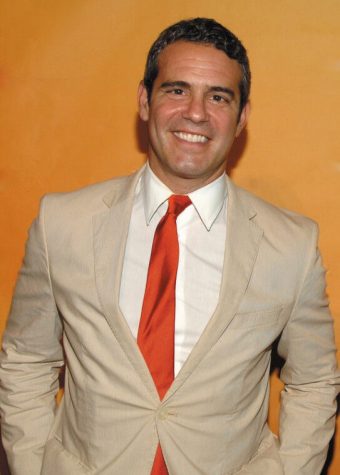 Deadline.com is reporting that Cohen, the host of "Watch What Happens Live" and "Real Housewives" executive producer, announced that his 2013 New York Times bestselling memoir, "Most Talkative" will become a television comedy on NBC.
The show will feature a fictionalized 13-year-old Cohen growing up right here in St. Louis in the 1980s, long before he became the celebrity personality is today.
"He's gay, loves the Cardinals, his bar mitzvah tutor is a stoner, and his soap opera-fueled imagination makes him both the life of the party and the source of endless drama," reads the show's synopsis released by the network. " 'Most Talkative' is a series about not fitting into any one box and figuring out how to build your own."
"I'm tickled to use my childhood as the jumping-off point for what I know will be a hilarious show," Cohen—who is a father to 3-year-old son Benjamin and 4-month-old daughter Lucy—said in the statement, "and to work with an incredible team, including my pal Jason Blum and UTV."
No timetable was mentioned on when the show is expected to hit the air.