Thriving yeshiva in Chesterfield is just what this doctor ordered
Bill Motchan, Special To The Jewish Light
Published January 11, 2023
It wasn't long ago that the St. Louis Jewish educational community faced a crossroads. The lack of a beis midrash — a post-high school yeshiva to provide advanced Torah study —meant some families were moving out of the area and others chose not to move here. Now, Chesterfield has emerged as a major hub of Jewish learning with Missouri Torah Institute (MTI).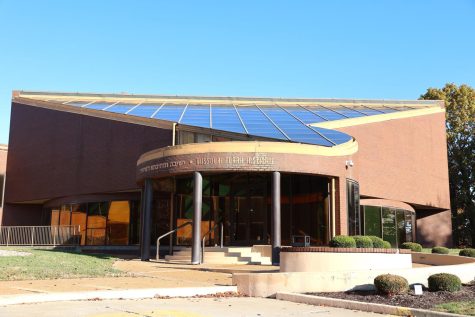 One of the architects of the nationally known institute is a noted physician: Dr. Craig Reiss, 63, a cardiologist at St. Luke's Hospital, is a founding MTI board member and its chairman.
Reiss' motivation to help create a yeshiva began with the dream of his friend and mentor, the late Rabbi Aaron Winter, longtime leader of Tpheris Israel Chevra Kadisha (TICK). 
"I was always religious, but I became more Orthodox when I was around 40, and I became very close with Rabbi Winter," Reiss said. "I realized the importance of having a very solid Jewish education for kids. It was really Rabbi Winter's dream. They needed lay leadership involved to be ambassadors to the Jewish community."
TICK was the original home of MTI but, after eight years, it needed space to grow. The answer was an eight-acre campus at 1809 Clarkson Road in Chesterfield, the former home of the St. Joseph School for the Deaf. It was ideal and included a 120,000-square-foot building. The property was already appropriately zoned, Reiss said. 
"It is really one of the most gorgeous campuses of this type in the country," he said. "The Jewish community has been very, very supportive. The Fox family and the Staenberg family have been incredibly supportive. Charlie Deutsch really was instrumental in us getting the property."
MTI began with just seven students. Now it has about 120, representing nearly every state in the United States and three foreign countries. As a lay leader, Reiss helped open doors to provide important financial support. He downplayed his role in the school's success and said the credit should go to the staff and faculty.
"The key is to have the right leadership from the rabbinic side," Reiss said. "Rabbi Winter identified the perfect people to lead, Rabbi Schmuel Wasser and Rabbi Dovid Fromowitz, and later we added Rabbi Avrohom Goldman. By having those three tremendous, brilliant leaders from the lay leadership point of view, it's not a lot of work. We need to support them. We need to make sure that the right contacts happen for them to financially be successful. But it's a labor of love in just making sure they have what they need in order to operate."
Wasser, MTI's Rosh Yeshiva dean, said Reiss demonstrates a special leadership capability and "leads by example in a responsible but trendsetting way. He provides a quiet leadership that shows that we need to move forward, and we're not going to remain stagnant."
"We're going to be a growing organization, and that's motivated by a desire to impact community," Wasser continued. "The greater St. Louis community will benefit from having yeshiva, and we work hard to make that happen, even when it's not always easy. It's just a matter of being supportive and having the vision to see what growth can look like."
Reiss received his medical degree from the University of Missouri-Kansas City. He completed his residency, fellowship and chief residency at Harvard Medical School's Brigham and Women's Hospital. As a cardiologist, he demonstrates the same level of modesty as in his role with the yeshiva, said Rabbi Moshe Winter (son of Rabbi Aaron Winter) of TICK.
"I've seen (Reiss) save people's lives, and when people give him the credit, he just says, 'It wasn't me, it was G-d,'" Winter said. "He pointed up to the heavens, and he said, 'I was in the right place at the right time.' And that really defines him. 
"He's a man of G-d. And it's amazing how he's been able to weave that into his practice and into his volunteering work within the community. And as a lay leader, he's a person that will always stick to his principles and accomplish tremendous things in all of our projects here in our shul."
Volunteerism has been a common theme for Reiss. He serves on the Tpheris Israel board and is a past president of the St. Louis Division of the American Heart Association. 
Reiss is especially proud of the impact MTI has made, in part because of its high standard for education quality.
"We have brilliant rabbis that teach on the Judaic side," Reiss said. "Rabbi Shimshon Gewirtz, our general studies principal, has made certain that the secular college preparatory courses are top of the line. We've had students that have gone on to rabbinic training and have actually come back and taught for us. We've also had kids that are now in medical school, including my oldest son. We've had kids that have had a great education, and they can do whatever they want."
Reiss said MTI graduates do well in academia and the professional world in part because they learn Talmudic logic at a deep level. 
"The development of character traits, the midos, have been absolutely tremendous," he said. "Kids that come through are mensches. In addition, it fine tunes the oral Torah, which is learning Talmudic logic. It's very complex logic, and through that development, critical thinking comes through."
Reiss is a bona fide mensch himself. He gives his time and effort for the greater good and doesn't seek accolades for his involvement. That applies to MTI, his impact as a cardiologist and his role in achieving kosher status for an iconic St. Louis confection: Ted Drewes frozen custard. 
"It was really Dr. Joel Cooper that had the idea and did all the leg work," Reiss said. "I happened to be, shall we say, close with Ted. And with Rabbi Winter and Dr. Cooper's involvement in making sure that it could happen, it was just my job to discuss it with Ted. And he was very happy to do it and considers it a tremendous service. I like to joke that for me, it's job security."