A St. Louis man is in custody awaiting trial on a federal charge that he threatened to blow up Central Reform Congregation, according to a report first published on STLToday.com, the website of the St. Louis Post-Dispatch.
According to the Post-Dispatch, federal charging documents filed on Tuesday state Cody Steven Rush, 29, made three calls directly to the FBI last Friday night stating his intention to blow up the synagogue. The charging documents also state that Rush claimed to hear voices, and that he suffers from schizoaffective disorder, PTSD, anxiety, depression and social anxiety disorder.
In regards to Jews, Rush told the FBI, "I hate them with rage."
On Thursday, CRC sent a note to its congregants explaining that on Friday, Nov. 5, the synagogue was made aware of an incident by Jewish Federation Director of Community Security Scott Biondo.
"The incident is being investigated and Federal Community Security continues to monitor and communicate with CRC administration and clergy," CRC said in its statement. "Since Friday's incident there has been no continuing threat."
CRC staff and clergy also noted that they were asked not to comment further about an ongoing investigation. The St. Louis office of the FBI was closed Thursday for the federal holiday.
The Post-Dispatch also reported that the charging documents state Rush wanted to be arrested and that he told a St. Louis police officer that he would not act until the next morning when he knew that people would be in the building, the charging documents say.
Police arrested Rush as he sat on the steps of a home on Waterman Boulevard, near CRC.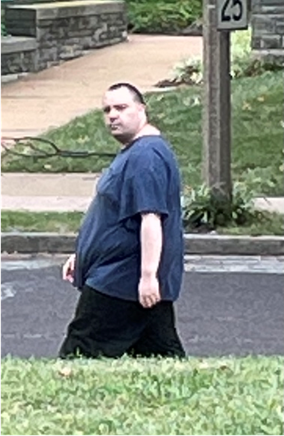 "Sadly, incidents of antisemitism are on the rise across the country. In recent weeks, the American Jewish Committee, Anti-Defamation League, Hillel International and Louis D. Brandeis Center of Human Rights Under Law have all reported data documenting an ominous increase in hate and that such incidents are disproportionately targeted at Jews. The arrest of Cody Steven Rush is just one more example," said Richard Jackoway, marketing manager at Jewish Federation of St. Louis.
"Fortunately, during Hanukkah, our Jewish community will be coming together to literally shine a light on such hatred. The Jewish Community Relations Council, ADL Heartland,  AJC St. Louis, National Council of Jewish Women-St. Louis and Jewish Federation of St. Louis are co-sponsoring the effort to Shine A Light on Antisemitism in all its forms."
Rori Picker-Neiss, executive director of the JCRC, said in an email that her organization had received many phone calls, emails and texts from local interfaith and intergroup partners asking what they can do to support the St. Louis Jewish community in the wake of Rush's arrest.
"It is heartening to see so much support amidst a scary time," she said.
Rev. Jim Poinsett of Interfaith Partnership STL wrote:
"I am deeply saddened and disturbed by the report of the person plotting to blow up Central Reform Congregation and threatening to kill Jewish people. It is difficult for me to imagine the anxiety and distress this must cause for CRC and St. Louis's Jewish community.
"I wanted to write to make sure you knew that the Jewish community has the support and friendship of Interfaith Partnership of Greater St. Louis. Please let me know if there is anything the Cabinet, IPSTL, or I personally can do to support CRC or help the Jewish community to feel safer in the wake of this troubling, hateful incident."