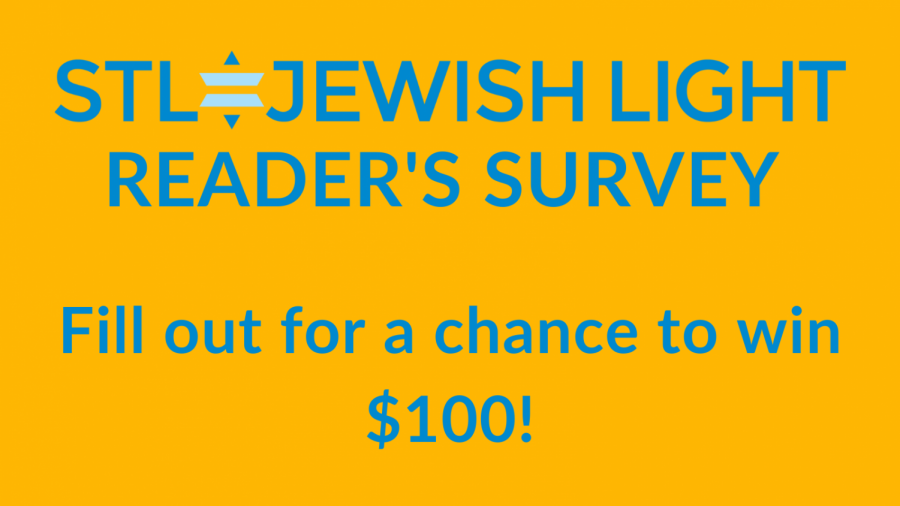 Dear St. Louis Jewish community, we need your help.
The Jewish Light is conducting a Readers Survey to better serve you.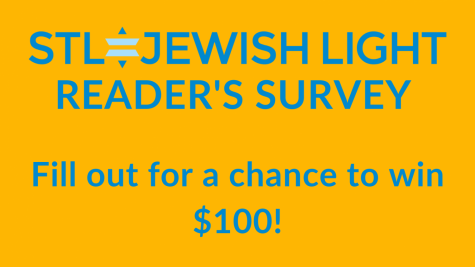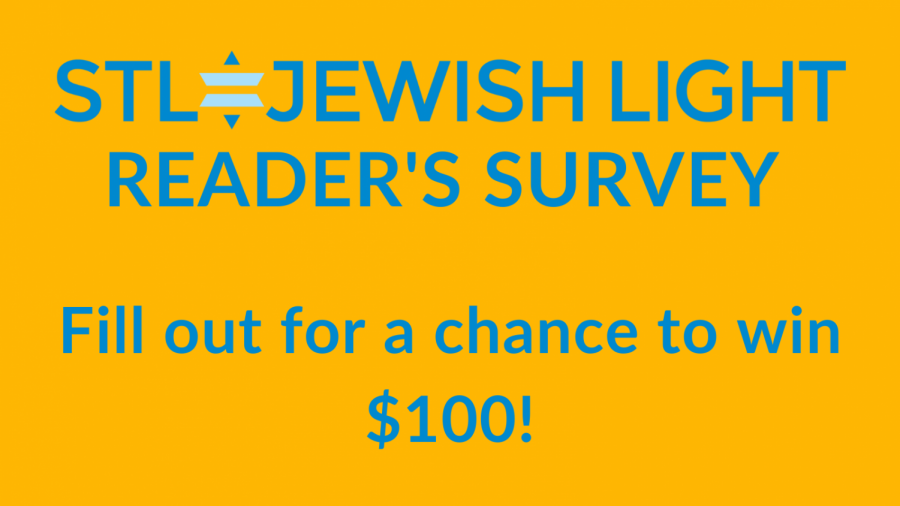 If you have already completed this survey, thank you so much! If you have not, please click on the image above for a chance to win $100, courtesy of the Jewish Light.