The Jewish Community Blood Drive is back thanks to Bob and Judy Hellman
Jordan Palmer, Chief Digital Content Officer
Published January 4, 2023
In 2005, Dr. Robert "Bob" and Judy Hellman were moved by the Passover sermon from a visiting spiritual leader at Young Israel.
The visiting rabbi was their son, Rabbi David Hellman, and his sermon inspired Bob and Judy to create a chesed project that could benefit the entire community.
In January of 2008, the Hellmans hosted the first Jewish Community Blood Drive. Today, countless people have been affected by that decision without even knowing it. That's because the blood drive they started has collected thousands of units of blood.
For their efforts, the Hellmans were the recipients of the Jewish Light's annual Unsung Heroes award in 2014. Now, as we enter 2023, the Hellmans and the blood drive are back.
St. Louis Jewish Community Blood Drive
Since 2008, the St. Louis Jewish Community Blood drive has been held annually in January to help ensure the region's blood supply is strong during the critical time frame after New Year's Day. Due to COVID, the blood drive was canceled in 2021 and 2022, but now it's back and will be held at Young Israel of St. Louis, 8101 Delmar Blvd., from 10 a.m. until 4 p.m. on Sunday, Jan. 8.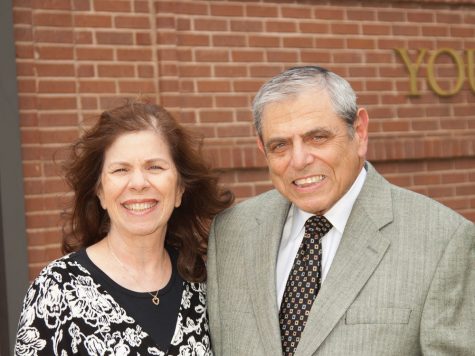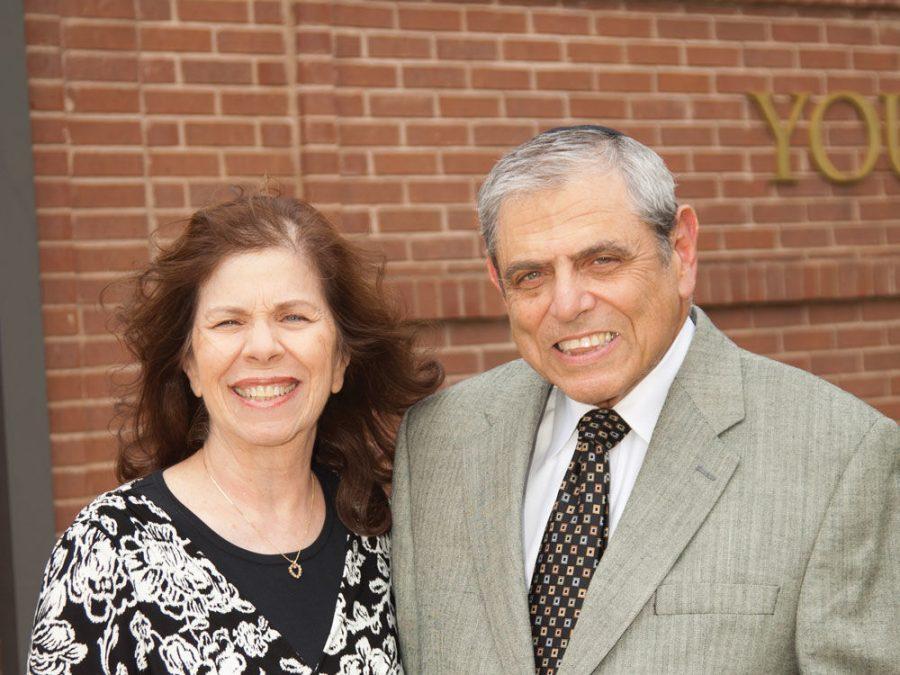 To thank those who give blood, donors will receive a voucher to redeem for an electronic gift card or an equivalent donation to Feeding America.
Donors may schedule appointments by calling 800-747-5401, online at www.bloodcenter.org, or via the ImpactLife mobile app.
For Bob Hellman, the impulse to help in this way seems a natural one. As an anesthesiologist, he's well-aware of the dearth of donated blood that isn't just necessary for trauma victims but also many others, including those in chemotherapy treatments.
"We can't emphasize enough the need, the shortage of blood," said Bob Hellman. "Everyone, male or female, young or old, can participate and help someone in their fight against cancer or as a surgical patient.  There is no substitute for blood, and the only way for a person to receive blood is from another human."
Added Dr. Daniela Hermelin, chief medical officer for ImpactLife: "Taking the time to donate blood, to help others in need, and giving of yourself, is such a tremendous act of chesed and I am so proud to be part of a community that makes this a priority.
"Patients receive blood transfusions in settings that range from the NICU to oncology, surgery, trauma, and obstetrics. Blood donations help save lives every day, and we need donors to step forward every day to support not just routine blood needs, but for emergencies as well."
ImpactLife provides blood and blood components to SSM Health Hospitals and other institutions in the region.
All persons ages 17 and up (or 16, with a signed parental permission form) who weigh at least 110 pounds and are in general good health meet the basic eligibility requirements for blood donation.
For more information, call ImpactLife at 800-747-5401, or visit www.bloodcenter.org, or use the ImpactLife mobile app.