The J Hosts 142nd Annual Meeting and celebrates award winners
The St. Louis Jewish Community Center held its 142nd Annual Meeting on Wednesday, May 25.  Each year at the meeting, the J reflects on the past year and looks ahead to the future with the welcoming of new board members and officers. Volunteers, community members, lay leaders and program participants are also recognized for their outstanding contributions and their dedication to the community with special awards. This year, current board chair Greg Siwak was named immediate past president and a lifetime board member, and Ted Flom was elected as new board chair.
Each year, the J recognizes a volunteer who has distinguished him-or-herself as a rising leader with the J Associates Emerging Leader Award. Several years ago, this award was renamed in honor of our J Associates in recognition of their significant contributions to the J, including the development of new leaders. This year, the award was given to Bryan Sanger. Sanger joined the J's Board of Directors in 2019 and currently serves as an at-large member of our Executive Committee.
The I.E. Millstone Community Service Award is named for after the J's esteemed patriarch, Isadore Millstone, a leader who was a man of vision, passion, and great wisdom. The award was given to Lisa Wallis for her incredible work in creating and maintaining a resource library for all the Early Childhood teachers.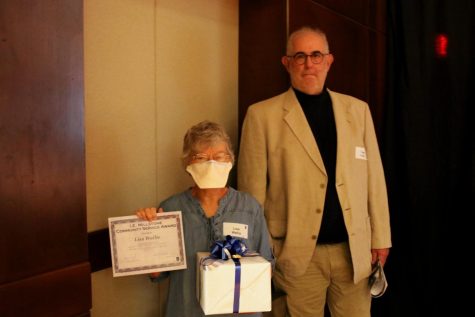 The Mark C. Kodner Inspiration Award was generously established in honor of Mark Kodner by board members of Triad Bank. More than 20 years ago, Mark was diagnosed with Parkinson's Disease, and this award honors those who live life to the fullest and thrive in the face of adversity. This year's award recipient was Matthew Schultz who has been part of the J's IN Program for more than five years.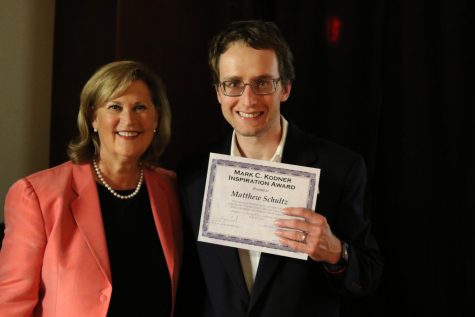 The Richard S. Weiss Presidents' Award is given annually to honor dedication and service to the J that has made a significant impact in delivering on the J's mission. Past board chairs established this award in 1984 to honor Richard S. Weiss who served the J for more than 25 years. This year's award was presented to Lynne Kipnis, Ph.D., a clinical psychologist with more than 35 years in private practice. Lynne was instrumental in securing original funding that helped create the St. Louis chapter of Sharsheret, a national organization that supports Jewish women and families, of all backgrounds, facing breast and ovarian cancer.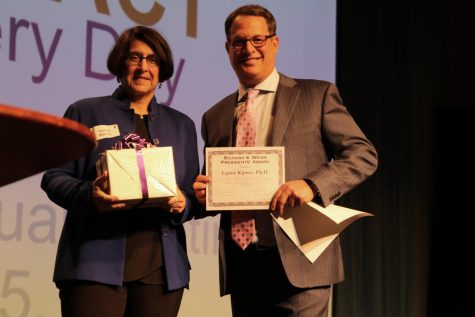 Also, during the annual meeting, new officers and board members were elected including Ted Flom – board chair; Jeff Cohen, Jenny Hoffman-Mentle, Brian Pultman and Art Weiss – vice chairs; Ted Isaacs – treasurer; Thom Kuhn – asst. treasurer; Stuart Block – Secretary and Michelle Schwerin – asst. secretary.  Additionally, the following people were elected to serve terms as members of the board of directors: David Dresner, Michael Ferman, Evan Raskas Goldfarb, Michael Goldstein, Rachel Katzman, Debbie Lefton, Jacob Murov, Steven Rosenzweig, Jane Rubin, Ellen Schapiro, Tracey Singer, Lisa Suffian and David Wright.