Spreading warmth is a Jewish St. Louis goal this winter
Published January 10, 2023
As temperatures drop across the St. Louis region, those experiencing homelessness bear the brunt of the brutal cold. For the past four years, the Jewish community has come together to gather winter clothes, warm outerwear, and shoes to donate to those in need.
In January and February 2023, you can participate in the 5th annual Winter Outreach, a joint project of the St. Louis Rabbinical and Cantorial Association (STLRCA) and the Jewish Community Relations Council of St. Louis.
"The St. Louis Rabbinical and Cantorial Association is honored to coordinate this effort to protect those St. Louis community members experiencing homelessness," said Elise Krug, STLRCA Administrator. "This project fits perfectly with our mission to bring together clergy from all denominations of Judaism in order to serve the broader St. Louis community."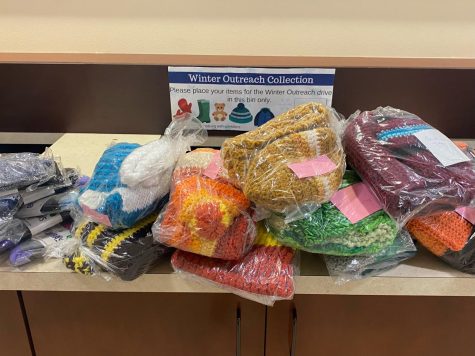 Desired donations include coats, hats, scarves, gloves, mittens, socks, underwear, blankets, towels, washcloths, boots, men's hoodies, and men's sweatshirts. Donations can be dropped off at the participating congregations and community centers listed below:
All collected donations will be transported to and distributed through the new non-profit, TheBridge, a project of the MerryStarkey Charitable Foundation. TheBridge operates a brick-and-mortar store, open a few days a week as a thrift store and other days as a cashless, dignified shopping experience for those who have sufficient need. Regularly, TheBridge also travels into the community to host pop-up stores (for those unable to travel to the store), often giving away 200-500 pieces of clothing and other items of need.
"As newcomers, we are overwhelmed by the outpouring of support and are excited to put that momentum to good use for the St. Louis community" shared Michelle Sortor, Executive Director of TheBridge. "We are thrilled to partner with the Jewish community to help carry out this amazing charity and goodwill, serving as TheBridge to distribute the generous donations collected."
There are several volunteer options to become further involved. To volunteer to transport donations from congregations to TheBridge, please email Elise Krug at [email protected]. To volunteer at TheBridge sorting donations or staffing the store, visit https://calendly.com/themerrystarkeybridge to sign up.
The donation drive will run January 1, 2023 through February 28, 2023. For more information and a map of participating donation drop off sites, visit www.jcrcst.org/take-action/winter-outreach.