Seven St. Louis athletes competing in Maccabi Games in Israel this week
Jordan Palmer, Chief Digital Content Officer
Published July 6, 2023
Seven St. Louis Jewish teen athletes are in Israel this week, preparing for the weeklong JCC Maccabi Games. This is the first time since 2011 that the games will take place in Israel.
The athletes, Nathan Arst (baseball), Annabel Brockman (tennis), Morgan Cohen (tennis), Noah Kravetz (baseball), Dylan Johns (tennis), Grant Rauner (Star Reporter journalism program) and Alyssa Weisenberg (swimming), are among the more than 1,000 Jewish teens from 10 countries competing in the Olympic-style sports event that includes opening and closing ceremonies, community service, and social and cultural events.
For Weisenberg, who will be a senior this fall at Parkway Central High School and is a member of Congregation B'nai Amoona, this will be her second time at the Maccabi Games. Last year, she competed at the games in San Diego. She has been swimming since third grade and competes in the 500-meter freestyle and the 200- and 100-meter butterfly.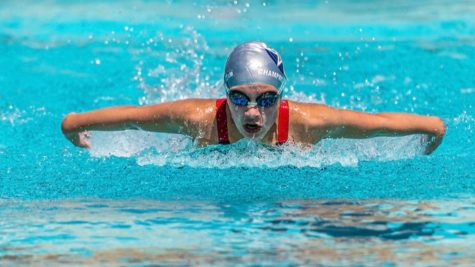 "I'm looking forward to meeting new people during the competition. You sit around quite a bit during swim meets, so there is lots of time to meet new people and cheer for them when they swim their events," said Weisenberg, who will be visiting Israel for the first time.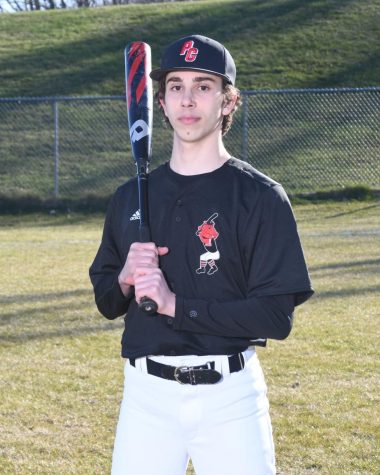 Arst is also a rising senior at Parkway Central who competed in San Diego last year. This is also his first trip to Israel.
"San Diego was a special experience. I met a bunch of great people and had an amazing time," said Arst, whose family are members of Congregation Temple Israel. "When I heard that I had the opportunity to compete in Israel for three weeks, I knew I wanted in."
The games
The JCC Maccabi Games are being held in Israel this year as a part of the annual celebration of the nation's 75th anniversary.
"The JCC Maccabi Games are perhaps the most extraordinary Jewish peoplehood initiative of our time. Drawing teens from JCC communities across North America, Israel, and around the globe, the Games bring us together through competition, service, and a profound encounter with the wider Jewish world," said Doron Krakow, president and CEO of the JCC Association. "To be returning to Israel as part of the ongoing celebration of the country's 75th anniversary year and the enduring fulfillment of the dream of the modern Zionist movement is a source of enormous pride for all of us."
At the conclusion of the games, the teens will spend two weeks traveling throughout the country, designed as "a dynamic journey designed to strengthen their commitment to Jewish peoplehood and build meaningful connections with Israel's land, people, history and cultures," according to a news release.  North American JCC Maccabi Education Fellows, many of whom are young professionals who work with teens in JCCs, will lead interactive, educational elements of the program.
"I'm looking forward to the tour because I'll get to experience many cool activities. For example, visiting the Western Wall, floating in the Dead Sea, and riding a camel," said Arst. "Overall, I'm grateful to be able to visit Israel to reflect on my religious values, connect with other Jewish teens, and make lifelong memories."
Weisenberg is looking forward "to seeing all the sites and experiencing everything" in Israel.
"I'm excited to shop in the shuks, climb Masada, swim in the Mediterranean, eat good food and maybe learn some Hebrew," she said.
The 41st JCC Maccabi Games Opening Ceremony will be livestreamed worldwide on July 9 at 7:30 p.m. local time (11:30 p.m. CST).