St. Louis' Pro-choice pioneers are snapped back 50 years by end of Roe
After the U.S. Supreme Court overturned Roe v. Wade in June and Missouri immediately activated the state's "trigger law" banning legal abortion, I got to thinking about those who fought hard for reproductive rights before the passage of Roe in 1973.
In Missouri, specifically in St. Louis, two Jewish reproductive rights advocates stood out: Vivian Zwick and Dr. Michael Freiman. I wondered what they would think, feel and say given all their hard work and passion more than 50 years ago.
Zwick is now 105 years old, uses a wheelchair to get around and relies on help from a caretaker. She is beautiful – petite, with soft white hair that falls past her chin and a welcoming smile. And while she sometimes struggles to find the right words to communicate her thoughts, she still manages to get her point across. When I visited her recently at her residence at the Gatesworth and asked what was top of mind, she quipped, without missing a beat: "If I'll make it to 106."
While Zwick was the first woman to become president of the Jewish Light Board of Trustees, perhaps her most notable volunteer effort among many — certainly it was the gutsiest — was being part of the abortion rights "underground." She helped shepherd women from St. Louis to New York, where abortion was legalized in 1970.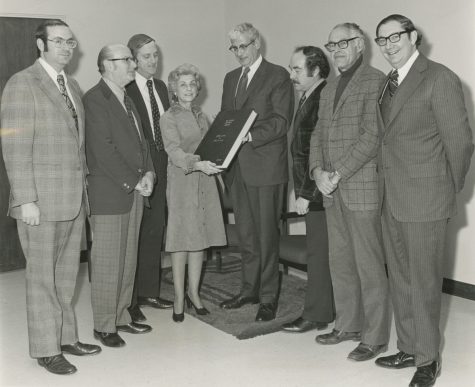 She got involved with reproductive rights through her good friend Judith Widdicombe, a registered nurse and pro-choice advocate who was head of an organization called Pregnancy Consultation Services. Widdicombe trained Zwick and other volunteers how to counsel pregnant clients seeking to terminate their pregnancies and send them to New York for safe and legal abortions.
"We were just delighted that there was actually a place where you could get an abortion here in America," Zwick said when she was interviewed for "The Abortion Wars, Part 1: The Last Clinic in Missouri," a 2019 New York Times podcast. "You know, before that, if you were a rich woman, you could go to Europe. But if you were a poor woman, you couldn't. So we were sending people to New York. It was pretty underground."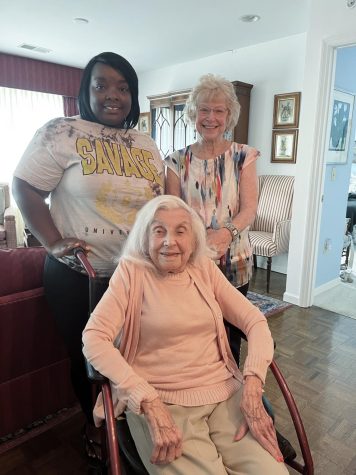 When the podcast host asked Zwick whether that earlier time feels "very old-fashioned and distant," Zwick replied: "I'm afraid not."
In a 2011 article with Ladue-Frontenac Patch, a hyperlocal news website, Zwick explained how she and the other counselors, who were working out of a house in Richmond Heights, would interview the women, "then they would fly to LaGuardia and meet a man who would have a placard saying 'St. Louis' or another password. Then they would get in a station wagon, drive out to Dobbs Ferry (New York, where Widdicombe had formed an alliance with a group of doctors there), have a safe and legal abortion performed much in the way we do today, and then go back on the late flight."
When the Supreme Court legalized abortion in 1973, Widdicombe became director of Reproductive Health Services (RHS) in the Central West End while Zwick continued her volunteer counseling work in Richmond Heights.
"Now we had a place here to send people. We didn't have to send them to New York," Zwick said in the Patch article. "Doctors sent the women to us for counseling first. Judy knew what she was doing, and early on, she was very sure that this was a choice for the woman."
Eventually, RHS was absorbed by Planned Parenthood, and Zwick stayed involved with the CWE agency for decades as a volunteer.
When I asked her how she felt about the Supreme Court overturning the Roe decision, she didn't hesitate.
"Bad," she said. "I thought it was ridiculous, and I thought, here we go again. We need to fight to change it again."
Similar thoughts washed over Sarijane Freiman. She was honored for her social activism as part of the first class of the Jewish Light's Unsung Heroes in 2010. No surprise she found a soulmate in her husband of 55 years, Dr. Michael Freiman, a renowned gynecologist and reproductive rights champion who passed away at the age of 85 in 2014.
Dr. Freiman became an early advocate for legal and safe abortions after a cousin died as a result of a botched illegal abortion. That traumatic incident, which occurred when he was a teen during the 1940s, caused him to ask why women did not have a legal and safe choice to terminate an unwanted pregnancy.
He testified as much before the U.S. Supreme Court in support of Roe v. Wade.
"When it passed, he and Judy Widdicombe put their heads together and started Reproductive Health Services," Sarijane recalled.
Widdicombe hired Michael Freiman as the de facto medical director, while another physician held the actual title.
In May 1973, soon after the Roe decision was issued that January, Dr. Freiman performed the first legal abortion in Missouri in 139 years that did not involve cases in which the woman was in danger of dying or was legally insane. He continued to work part time at RHS until 1986.
Sarijane remembers those years as challenging. She and her family endured harassment, including death threats. They had to leave their home for safety at one point when a friend in the news business warned them of an attack on their house.
"My children had to go to school where some of their friends, who had been coached by their parents, told them their father was a baby killer," Sarijane recalled. "It was rough."
I asked Sarijane how upset she thinks her husband would be to learn that Roe v. Wade had been struck down. Would he be so very surprised?
"I can only share with you a story of what really happened," she said. "When Michael spoke before the Supreme Court in favor of the passage of Roe v. Wade, it then passed. He came home and I said, 'Oh, honey, thank goodness it is over.' "He just looked at me with that special smile he had when I said something very stupid or naive and said, 'Honey, this is never going to be over.' "