Ohio football coach's attorney: Allegation 'complete fabrication' regarding student forced to eat pork
ALEX KRUTCHIK, CLEVELAND JEWISH NEWS
Published June 7, 2021
The attorney for Marcus Wattley, the head football coach at Canton McKinley Senior High School who was fired after being accused of forcing a player to eat pork, has rejected the accusation.
Peter Pattakos, of the Peter Pattakos Law Firm in Fairlawn, called the allegation "a complete fabrication."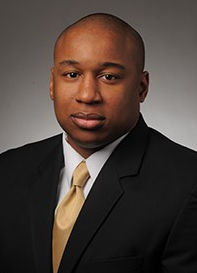 Pattakos told the Cleveland Jewish News on June 6 there were multiple players from the McKinley football team at the Canton City School District's special meeting on June 3, who were there to support Wattley. At that meeting, the school board voted unanimously not to renew the contract for Wattley and six other assistant coaches.
"It's actually very troubling how much was reported on TV news (June 3) that, not only did not reference those boys, but presented a story that was so much different than what those boys were there jumping out of their shoes to tell," Pattakos said.
Wattley, who was also an athletic-academic liaison with the school, was hired in 2019 as the first Black head coach in school history.
Pattakos said there will be a hearing at 2 p.m. June 7, when the district will present its evidence against Wattley.
Edward L. Gilbert of the Edward L. Gilbert Co. in Akron, the attorney representing the player and his family, told the Cleveland Jewish News on June 4, the player, who has not been identified, missed a voluntary workout on May 20 while nursing a shoulder injury. Following the day off and the weekend, Wattley and the assistant coaches allegedly told him to go to the gym and eat an entire pepperoni pizza in front of about 35 teammates, according to Gilbert.
The 17-year-old rising senior is a Hebrew Israelite. This religion forbids the consumption of pork or any pork residue on foods.
The player had previously made it known that he does not eat pork, and the team had accommodated that previously during team meals. According to Gilbert, the player repeated "at least 10 times" during this incident that he cannot eat pork. Wattley allowed the player to remove pepperoni before eating it, but pork residue still remained.
Pattakos said he has requested to see surveillance video of the room in which the incident allegedly happened. Pattakos said he has spoken to "a dozen people' who were either in the room or 'very closely affiliated with the program' who have said the player was not forced to eat anything.
According to Pattakos, school officials spoke to three people out of the 60 people in the room where the incident allegedly took place. Those three people were Wattley, the player who accused Wattley of the incident and an assistant coach who Pattakos wouldn't name.
"I was very predisposed to trust Marcus Wattley, because Marcus Wattley's reputation in this community, in the Northeast Ohio community, is impeccable," Pattakos said. "And that's why he got that job in the first place at Canton McKinley."