Newsmakers: December 2022
Published January 2, 2023
Sherilyn Krell was the top winner in the St. Louis Post-Dispatch's annual Holiday Cookie Contest. Her Chocolate Walnut Crumb Bars recipe can be found at stljewishlight.org/crumb-bars. Krell is a member of United Hebrew Congregation. 
The United Cemetery Association (UCA), manager of the B'nai Amoona, Chevra Kadisha and United Hebrew cemeteries in University City, announced the appointment of Rabbi Binyomin Mazer as its new executive director. A member of U.City Shul, he steps in as longtime director, Barry Needle, retires at the end of this month, after 24 years of service.
At Congregation Temple Israel's 136th annual meeting, Jeremy Shook and Lois Perryman were honored. Shook received the President's Award for Continued Excellence (P.A.C.E.) Award for serving as TI's legal advisor, being an important voice on the house rules committee and overseeing planned giving and facility contracts. He also was the leader of the temple's softball team, The Tribe, who won this year's inter-congregational softball league championship, a first in their 20-year history. Shook is a partner with Shands, Elbert, Gianoulakis & Giljum LLP. Perryman received the Pillar of the Temple Award for single-handedly managing the TI Mitzvah Community Garden for nearly a decade.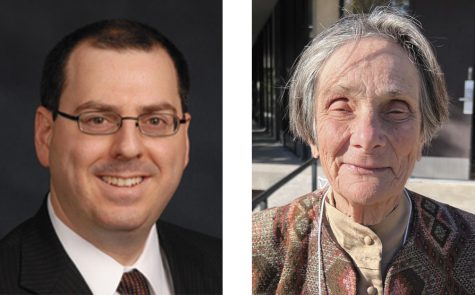 Each year she harvests produce to donate to the food pantry and engages the youth through the garden. Joining the temple's Board of Trustees are Becky Pearson and Elizabeth Lieberman. Korina Gabrielson joined the executive committee.
Lea Rachel Kosnik's new book, "Seeking Forgiveness," tells the story of interracial adoption in the United States today. It is a semi-autobiographical narrative memoir from the perspective of a white mother who adopts a black son and finds she has no idea of what she is doing. Kosnik, a member of Central Reform Congregation, is a professor of economics at the University of Missouri-St. Louis. 
Robert Kaiser, partner and member of the employment and labor practice group at Armstrong Teasdale, was included in the 2022 Missouri Super Lawyers publication. He attends Nusach Hari B'nai Zion congregation.
Larry Gast has joined the Jewish Federation of St. Louis as the vice president of development. Previously, he served as Moishe House's vice president of advancement.  Karen Sher was appointed vice president of community impact, previously serving as the Federation's vice president of Community Leadership and Engagement. 
The Pump was named one of Time magazine's Best Inventions of 2022. It was created by the husband-and-wife team of Jared Miller and Samantha Rudolph, founders of Babyation. The Pump is FDA-approved and is a comfortable breast pump with patented suction technology that mimics how babies suckle. Rudolph serves as co-founder and CEO of the company; Miller serves as chief technical officer, and they are members of United Hebrew. 

Carol Staenberg is the newly appointed board chair of the St. Louis Kaplan Feldman Holocaust Museum. Staenberg led the Federation's capital campaign to raise over $25 million for the museum's expansion; an endeavor started seven years ago.
Eli Tenenbaum, a senior at Ladue Horton Watkins High School and co-captain of the boys' soccer team, was selected to join the All State First Team for the 2022 Boys Class 3 Soccer season. Selection for the team is based on performance, statistics, and sportsmanship. Son of Dr. Marissa and Jordan Tenenbaum, Eli was also selected to the Missouri 2022 Boys All-Academic Team.  This team is a highly select group of seniors who have excelled both on the field and in the classroom during their high school careers. Although Eli doesn't know which college he will attend next fall, his goal is to study to become a surgeon like his mother. The Tenenbaum family belongs to Temple Israel.
Congregation Shaare Emeth welcomes member Laura Horton as the director of Camp Emeth beginning Dec. 28. She previously was with the Kirkwood Parks and Recreation Department. 
Meredith Daniels was one of several co-authors of the book "Energy Healing & Soul Medicine, Stories about Healing and Miracles." Her chapter focuses on her spiritual journey, moving into discovering her spiritual gifts, and discussing the Ancestral Healing modality she utilizes called Generational Emotional Mapping (GEM). A member of United Hebrew, Daniels is a certified Generational Emotional Mapping Ancestral Healer, Psychic Medium, Reiki Master, dõTERRA Wellness Advocate, author and speaker.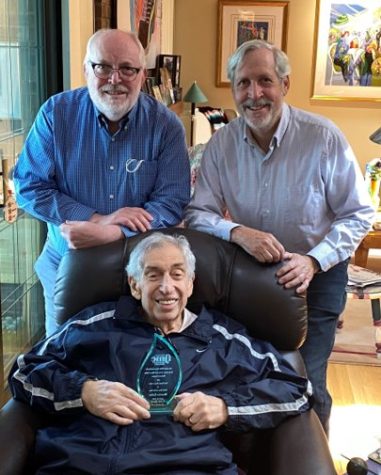 Kol Rinah Brotherhood celebrated its 2020-2022 Men and Youth of the Year at their last annual meeting. For 2020, Maurice Guller (z"l) and Jane Kalina were honored. Guller was an honorary co-chair of Kol Rinah's capital campaign as well as president of several local Jewish organizations. Kalina was very active as Kol Rinah's USY chapter (KRSTL) vice president. She is currently a sophomore at Hollins University.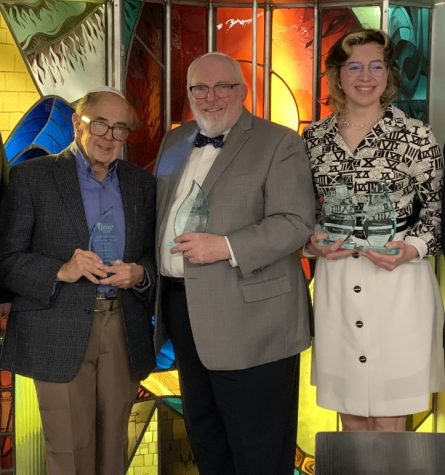 The 2021 honorees were Alan Schwartz and Karen Huss. Schwartz is the vice president of ritual at Kol Rinah and has been active with the group for many years. Karen is a senior at Parkway North High School and is co-president of KRSTL for the past two years. Max Brown and Merav Portman received the 2022 awards. Brown is a past president of Kol Rinah's Brotherhood and is the vice president of the FJMC (Federation of Jewish Men's Club Midwest Region). Merav is a senior at University City High School and is co-president of KRSTL for the past two years.