Judge Litz, centenarians and appreciating 'cognitive super agers'
Ellen Harris, Special To The Jewish Light
Published January 22, 2023
Recently, the St. Louis Jewish Light told the remarkable story of Judge Arthur Litz as he prepared to celebrate his 100th birthday on January 9th.
Judge Litz is among the less than 1% of Americans who celebrate their 100th birthday, according to the U.S. Census 2020.
 "Judge Litz is the Tom Brady of judges," says Dr. Eric Lenze, the chair of the psychiatry department at Washington University School of Medicine, referring to the NFL quarterback Tom Brady who remains competitive at age 45. Lenze, a geriatric psychiatrist, calls the judge a "cognitive super ager," a person over the age of 80 who retains good cognitive and functional abilities and is in good mental health. That means he can look forward to more good years, according to research from Vrije University in Amsterdam. Lenze defines: "A successful ager as a person 65 to 80 who lives independently and works or volunteers which gives his or her life purpose. And they're free of cognitive problems, mainly depression, and free of dementia."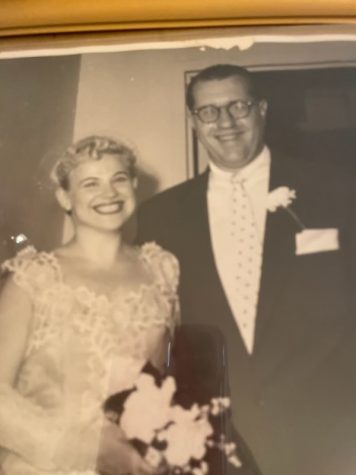 Successful agers have three things to accomplish in order to enjoy what Lenze calls "a health span," living free of major health problems such as depression. One must exercise, practice good nutrition and prepare for surgery. 
"The average older adult will have nine major and minor surgeries in his or her lifetime," Lenze says. "One out of seven older adults dies within a year after major surgery from complications or underlying causes. If they survive post-op, they can develop delirium or suffer an injurious fall." 
Lenze studies the new field of perioperative mental health. That's the time period from preoperative to the operation itself to post-op recovery. "We raise the alarm on preoperative health to improve the outcome of surgery," he says. 
Judge Litz may have had a genetic boost from his mother, who lived alone until her death at 102  and was mentally in good condition. But good genes aren't enough, says Dr. Ellen Binder, a geriatrician at Washington University School of Medicine. 
"While there are going to be more and more Americans living into their 90s and more centenarians, half the people over 80-85 have dementia. It's important to be proactive," she says. "Lifestyle interventions help us do better. The earlier and longer we do them, the better the outcome. Eat a healthy diet, get enough sleep and exercise." 
Most elderly worry about developing Alzheimer's. "One of the most treatable risk factors is exercise," Lenze says.