Jewish Jokes: Did you hear the one about the JL giving away free cookies?
We are serious about our Jewish Joke of the Week. So much so, that we're offering a free cookie coupon from Hot Box Cookies, and all you have to do is be funny. Well, you have send us a joke that is funny, and funny clean. No funny, not clean jokes.  My mother reads this.
And to kick-off our very serious "Jokes For A Cookie" promotion, we're proud to announce that we have our first winner. We told her we would not make big deal out of it, but we lied.
Now, without any further ado, or is it adue, or adieu, anyways, here's your Jewish Joke Of The Week.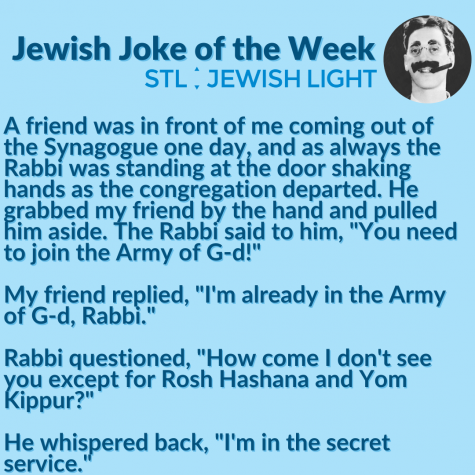 If you have a joke you would like to share, a chance at a free cookie from Hot Box, please email [email protected].