How "Mi Alma" is rethinking the traditional obituary
Jordan Palmer, Chief Digital Content Officer
Published May 1, 2023
Few things in life can compare to the pain of losing someone you love. And while there's no one way to avoid these feelings, there is a new way to support yourself and those who are experiencing grief and loss.
"Mi Alma" is a new website that acts as both a centralized support registry as well as an online home for photos, stories, and memories to be kept safe, and added to forever.
"While grief is a universal part of the human experience, we believe the tools available to both grievers and those that want to support them are antiquated and insufficient," said Scott Arogeti, who co-founded the site with his wife Jordan. "It's time for a modern piece of empathetic technology to change the status quo, and we're here to be just that.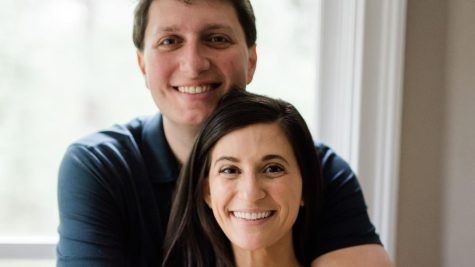 Why "Mi Alma"
"I never met either of my maternal grandparents, as they both passed before I was born," said Scott Arogeti. "Growing up it felt weird knowing so much more about one set of grandparents than the other set."
Arogeti was lucky enough to enjoy 30 years of knowing his paternal grandparents before his grandfather passed away. He then realized there was no single place he could go to see pictures or read stories about his mom's parents.
"There's no Wikipedia page for the everyday person, but why isn't there? There could be, and we think there should be. Mi Alma was built, in part, to give families a place to collect all the pictures, stories, and memories of their loved one, and from everyone that knew them," said Scott Arogeti.
How it works
The process is simple. Mi Alma's website is designed to easily walk both grievers and supporters through the process of creating a Memorial Page or a Supporter Registry.
The Memorial Page is more in line with what you would imagine as a traditional obituary but offers family and supporters a chance to celebrate a life well lived by allowing anyone to post photos, and memories in a place where they will remain safe online and can be added too on anniversary's, birthday's, or anytime someone just feels the need to share.
What is a "Mi Alma" page?
At the heart of "Mi Alma," is a digital space where families, friends, colleagues, classmates and neighbors can collect, view, and share pictures, stories, and memories of their loved ones.
"We've all got the stories and memories. But where do we go with them? We believe there should be a single place for everyone to put them, a single place for future generations to be able to read and see and watch everything, whenever they want," said Jordan Arogeti. "Establishing an intergenerational sense of connection, L'dor V'dor if you will, is very much a part of the soul of Mi Alma."
In addition to memories, a page allows a community to be built around supporting families experiencing the loss of a loved one. Families, or even friends, can provide clear direction of the support they need, whether it be direct funds, a meal train or help with third-party meals or groceries, or even volunteering for day-to-day activities.
Providing donations in honor of the deceased to causes near and dear to the family's heart is also made easier by a Mi Alma page.
"We created Mi Alma from the perspectives of both a griever and a supporter," said Arogeti. "Scott and I have experienced loss ourselves and simply wanted a place to point people towards so that others could learn about how special our person was.
Mi Alma pages are also intended to be a living thing, as anyone can add pictures, stories, and memories at any point in time. Whether it's an important date, a birthday, a yahrtzeit a public or religious holiday, or a random day, a Mi Alma page ensures that someone's memory will always live on because those living will always be able to still talk and think about them.
"That's why a Mi Alma page will provide automated alerts of important dates, so supporters can show up and show love to the grievers in their life when they need it most," said Scott Arogeti. "Not everyone is comfortable going on Facebook and saying "today would have been", and Facebook wasn't built for that anyways.  Mi Alma was."
Paying it Forward
While the cost of a Mi Alma page is $100, it's important to the Arogetis, that any family which wants to build a Mi Alma page should be able to do so, regardless of their capacity to pay directly. Thus, Mi Alma is, in part, a network of gifted pages.
Any individual or organization can become a Funder, and purchase pages – one or in bulk. Funders can then:
Put their purchased pages in a generic "Community Fund" that any family can come and claim from.
Gift those pages directly to someone they know that's experiencing loss.
Gift the pages to distributor organizations (Houses of Worship, for example), who will then provide them to families in need.
"There's a Pay it Forward ethos to the concept, as grievers that have received gifted pages can also give the gift of Mi Alma to someone else," said Jordan Arogeti.
You can find more information about Mi Alma by visiting their website.
Partnering with the Jewish Light
The St. Louis Jewish Light is partnering with Mi Alma to introduce Mi Alma's online support platform to families within the St. Louis Jewish community that are experiencing the loss of a loved one. A donor has donated 20 Mi Alma pages and will be making them available to 20 St. Louis families for free. After an obituary is placed in the Jewish Light via our website, families will receive a note from Mi Alma with instructions to activate their page.  Once they do so, a link to that page will appear on the St. Louis Jewish Light obituary page for their loved ones.