Holocaust Museum begins new summer hours
(St. Louis, May 30, 2023) – Beginning on Memorial Day, Monday, May 29, the St. Louis Kaplan Feldman Holocaust Museum will begin offering extended summer hours. In the summer months, the Museum will be open Wednesday-Monday, 10 am to 4:30 pm.  
| RELATED: First Look: Holocaust Museum's new Impact Lab
During the Museum's open hours, visitors will be able to explore the permanent Holocaust exhibition, which utilizes the voices of local Holocaust survivors to guide the visitor through the chronology of the Holocaust and challenges them to consider the choices individuals, communities, and nations made during such a difficult part of history.  
"By extending our summer hours, we are committed to providing more opportunities for visitors to immerse themselves in the stories of our local survivors and the history of the Holocaust," said Helen Turner, Director of Education. "We look forward to greeting new and returning visitors to the Museum this summer."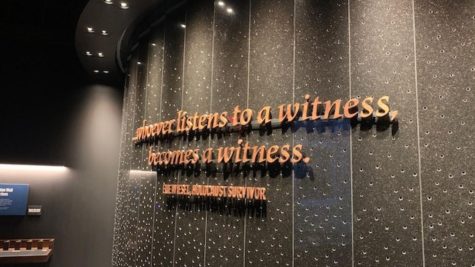 Additionally, beginning in June, the Museum will offer museum educator-led tours on Sundays and Mondays. Visitors will be led on a guided tour of the Permanent Holocaust Exhibition by a trained Museum Educator. The group will move through the exhibition exploring the lives of targeted groups prior to the Holocaust, the rise of the Nazi party, the Holocaust itself, and its aftermath. Upon the tour's completion, visitors are welcome to explore the exhibition further on their own. 
The tours will take place on Sundays and Mondays from 2 pm – 3:30 pm and have a maximum capacity of 20 visitors. As tickets are limited, it is strongly encouraged visitors purchase tickets in advance. Visitors can reserve their spot on the Museum's website.