"Greetings from Mirowitz" Gala Set for May 7 
Those who attend "Greetings From Mirowitz" — the annual gala to benefit Saul Mirowitz Jewish Community School — will have something to write home about on May 7. The event, which will celebrate the impact of growing up at Mirowitz, begins at 6 p.m at the Ritz Carlton.
"Over the course of their years at Mirowitz, Mirowitz students travel more than 17,000 miles to revisit history, learn in natural ecosystems and learn in real situations," says Raquel Scharf-Anderson, Mirowitz' Head of School. "This gala will allow our guests to see how those experiences, combined with our meaningful evidence-based curriculum, prepares students to lead with competence, compassion and a moral compass."
The event will honor individuals whose passion shapes our community: Rabbi Susan Talve and Rabbi James Stone Goodman, recipients of the Community Service Award; and Buddy Lebman, recipient of the Meyer and Marcelle Kranzberg Visionary Award.
"Each of our honorees, individually and collectively, has set an example of communal responsibility and leadership," says Diane Rosen, Board President. "We are grateful for the role they have played in shaping and sustaining our school."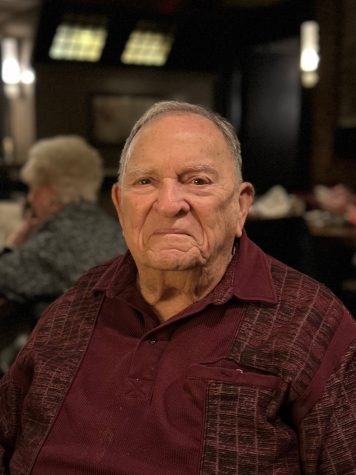 Buddy Lebman was a major force behind the creation of Mirowitz's RJA legacy school. Before that school opened in 2000, Jewish day schools only existed in the Orthodox and Conservative communities.
"I felt that there was not enough time to learn about being Jewish in a weekend religious school," said Lebman.
So he spent three years discussing the idea of a Jewish day school with the Reform rabbis, and secured start-up funding from the school's founding philanthropists. He was the first board president, hired Marsha Grazman and Carol Rubin as the first administrative team, and in those early days, was willing to do anything — even maintenance work — to help the school.
"I kvell when I think about how Mirowitz has grown from its six initial students," said Lebman. "It has progressed even more than I ever thought it would and has an outstanding reputation. And those graduates! I'm so impressed with their Jewish knowledge and command of Hebrew. The community is better because of them."
Rabbi Susan Talve and Rabbi James Stone Goodman are the admired spiritual leaders of Central Reform Congregation, but at Mirowitz, they are simply "Harry's grandparents." On Monday mornings, you'll find them leading Harry and his Mirowitz classmates in Havdalah, encouraging them to find a divine spark in each other's eyes.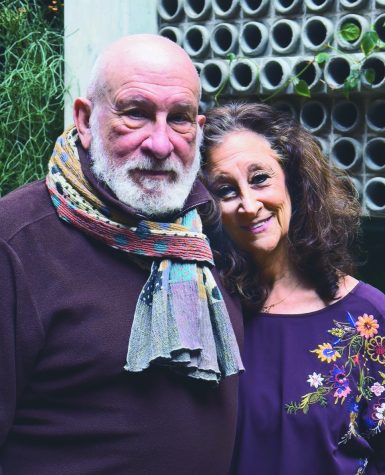 "The couple is beloved here for their devotion to our students," says Scharf-Anderson, "but we are honoring them for the way they live their lives as agents for social change. They are role models for our students."
Rabbi Susan practices "radical inclusivity" as a habit, building relationships between her congregation and Black and Muslim congregations, and fostering civil liberties for the LGBTQIA+ community. She regularly stands on the front line on issues of reproductive rights, access to quality affordable health care and other social issues.
Rabbi Jim is a performance rabbi who weaves music and poetry into his pulpit and works to provide spiritual guidance for people on the margins — those struggling with addiction, mental illness and incarceration.
"To be honest, we are not comfortable being honored, but we will do anything for this extraordinary school," says Rabbi Susan. "The kids who grow up here are thoughtful, smart, kind human beings, and we need more people like that. Mirowitz is modeling something that should be emulated."
The gala also will honor teachers and staff who are celebrating 5, 15 and 20 years at Mirowitz including 20-year employee Leiba Levine, 15-year employee Patty Bloom, and 5-year-employees Julie Abeles, Mark Connor and Melissa Wachler.
| RELATED: Saul Mirowitz Jewish Community School announces the Raise Your Yad Challenge 
"Greetings from Mirowitz" is underwritten with generous support from sponsors including The Chod Family Foundation, The Staenberg Family Foundation, Ellen and Jack Deutsch, Nancy Chod, The Gladys K. Crown Foundation – Nancy and Randy Green, Marilyn and Marty Levison, Barbara Mirowitz and Marshall Myers.
Dozens of volunteers, under the leadership of co-chairs Jada and Brett Fox, are working to create a spectacular evening that will include cocktails, international food stations and an inspiring program.
Proceeds from the event make it possible for Mirowitz to provide world-class education, and to cultivate a generation of Jewish leaders who seek guidance and joy from their heritage. Visit www.mirowitz.org/gala to sponsor the gala or to purchase tickets or tributes for the honorees online, or call Marianne Chervitz, 314-576-6177.