A night out with 'Gloria' — and Ellen
Next up at the New Jewish Theatre, from June 1-18, is the play "Gloria: A Life," which explores the legacy of feminist icon Gloria Steinem. Written by Emily Mann, with guidance and participation from Steinem herself, this seven-character play is said to embody Steinem's philosophy "that conversation is a catalyst for change" as it celebrates one of the most inspiring women of our time.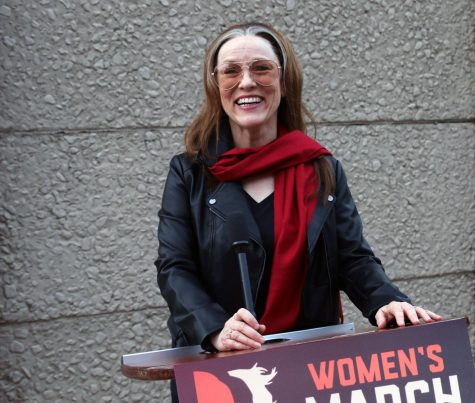 The play is performed without an intermission. After the telling of Gloria's story concludes in Act I, the actors or a "guest responder" lead a 20-minute or so "talking circle" with the audience, first by sharing their own story of breaking barriers or simply responding to the play before opening up the conversation to the audience.
At the 4 p.m. performance on Saturday, June 10, I will be the guest responder leading the discussion and would appreciate as many supportive Light readers as possible in the audience. I promise to keep my remarks short, though bear in mind when I took my first newspaper job in 1980, we typed our stories with carbon paper between the sheets and cut and pasted paragraphs together. In 40-plus years a lot has changed — and a lot hasn't. Journalism is still a male-dominated field, especially among top editors.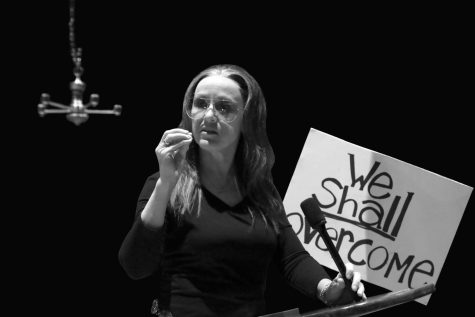 But I promise it will be a no-gripe session — I honestly can say working in journalism for all these years has been one of my life's pleasures. I cannot think of another career that would have satiated my curiosity, allowed me ongoing learning opportunities, provided interaction with all kinds of people, offered travel all over — there is much more to include, but I'll stop here.
Anyhow, if you're so inclined, NJT is offering $5 off tickets for the 4 p.m. June 10th show (in which I appear) with the code STLJL! (include the exclamation point). Performances are at the Wool Studio Theatre in the Jewish Community Center's Performing Arts Building, 2 Millstone Campus Drive. Tickets run $27-$58 and are available by phone at 314-442-3283 or online at newjewishtheatre.org.
Other guest responders will be featured at performances throughout the run, including the J's President and CEO Lynn Wittels, National Council of Jewish Women St. Louis CEO Ellen Alper and Board President Nancy Litz, former Missouri House Representative and gun violence prevention advocate Stacey Newman and more. You can find a full list at jccstl.com/njt-gloria-a-life.
"Gloria: A Life"
When: June 1-18. Performances are Thursdays at 7:30 p.m., Saturdays at 4 and 8 p.m. and Sundays at 2 p.m.
Where: The Jewish Community Center's Wool Studio Theatre, 2 Millstone Campus Drive
How Much: Individual tickets are $27- $58 and available by phone at 314-442-3283 or online.