Midway through his 1992 bar mitzvah at Congregation Shaare Emeth, 13-year-old Danny Jacobs addressed the congregation.
"I've always wondered what it would be like to talk to G-d," he began, cueing his friend Josh Friedman, who was sitting at the back of the sanctuary. Josh flashed the lights to simulate lightning and played a recording through the sound system. The voice was the almighty, through the magic of sound editing. It was actually audio dialogue edited from the movie "Oh, G-d."
DANNY
"G-d, can we talk?"
VOICE OF GEORGE BURNS
"I'll tell you what. You talk, I'll listen."
The congregation responded approvingly, with laughter and applause. It would not be the last time Jacobs captivated an audience with his humor and engaging personality. He now works in Hollywood, alongside his childhood best friend Darren Grodsky. As writer/directors, Jacobs and Grodsky, both 44, have two major motion pictures to their credit. Jacobs does triple duty as an actor.
The Writers Guild of America strike has put the brakes on some of their projects, but they continue to develop new concepts and now, they're working on a popular podcast that traces Jacobs' unusual family dynamic growing up in St. Louis County. As teenagers, Jacobs and Grodsky both loved movies and would often make video-based projects in school, but they didn't harbor Hollywood dreams.
"One time Danny wanted to be a doctor, another time he was thinking about opening up offices and having people rent from him," said Sandy Jacobs, his mother.
Gloria Grodsky, Darren's mother (and a member of Central Reform Congregation) said she figured the two would have careers in tech.
"Danny is very smart," she said. "I figured he could invent something and work with computers or in science. I thought the same about Darren."
One of their best friends in grade school, Jeff Vines, saw something in the pair early on.
"Danny and Darren were always the smartest kids in the class, so of course I knew they'd be successful," said Vines, owner of STL Style on Cherokee Street. "They could've been rocket scientists or brain surgeons—and darn good ones too—but it's cool to know that they stayed true to their shared creative interests."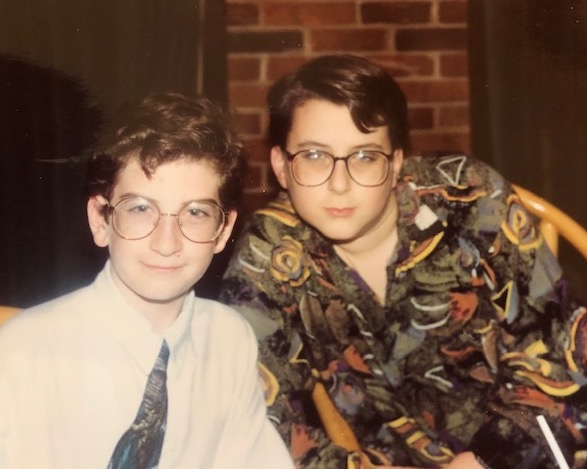 They graduated from Parkway North High School and remained close, even when attending college 2,300 miles apart. Grodsky studied writing, directing and acting at Northwestern University and Jacobs went to Stanford. He also studied improvisation at the original Second City theater in Chicago and at Los Angeles' Upright Citizen's Brigade.
After college, the two friends joined forces and forged a career in the entertainment industry.
"It sort of organically happened," Grodsky said. "We wrote a screenplay during our senior year, and it was terrible, but we finished it, and we thought, 'What if we moved to Los Angeles and just started making movies?' Our heroes cinematically at that time were people who seemed very independently minded. It was something that was so foreign and impossible to us as suburban kids in St. Louis growing up, but suddenly it seemed there was a pathway to it. We decided to go for it with the utmost confidence."
There are countless aspiring actors and writers in Los Angeles stuck working as baristas and waiters until they get discovered. Jacobs and Grodsky gained a reputation for their creativity and strong work ethic. That led to their first film in 2008, "Humboldt County." Gloria Grodsky—who was visiting the set—remembers speaking with the late legendary director Peter Bogdanovich.
"He came up to me the second or third day and said, 'They are really talented, and they're going to be very good,'" she recalled.
Bogdanovich was one of the talented cast members in Jacobs and Grodsky's first film, which also included Jeremy Strong (who played Kendall Roy in "Succession"). They followed up with another film in 2015, "Growing Up and Other Lies," which starred Adam Brody, Josh Lawson, Wyatt Cenac, Amber Tamblyn and Jacobs. It follows the main characters during a single day in New York City as they walk from the northern tip of Manhattan to the Battery.
In addition to their writing and directing credits, Jacobs played a lead role in Sony Pictures' "The Cavern," and he had recurring roles in two Showtime TV series: "Masters of Sex" and "Becoming a God in Central Florida."
Jacobs and Grodsky love their career choices in spite of the fierce competition and challenges bringing a concept to the screen.
"I like the collaboration that what we do provides not just with Darren, but with the crews that we work on, with producers that developed projects with us," Jacobs said. "I'm also an actor and I like my creative expressions. I like the opportunity to explore different parts of myself. I think the writer in me is the neurotic, the director is the daddy, and the actor is the child."
Grodsky said he enjoys the process of writing and directing, which he equates to assembling a puzzle.
"It tickles my analytical brain, trying to figure out the story and figure out the arc with the vulnerable artistic expression of these things that are purely emotional and trying to find that balance," he said. "That is a reason to sit down at the computer every day."
Since the Hollywood shutdown that began with the Writers Guild of America strike on May 1, followed by the Screen Actors Guild on July 14, there have no new gigs for Jacobs and Grodsky. They are continuing to develop scripts and treatments, but they are done "on spec," meaning they may be able to sell them at some point, or even use them as sample work to get other jobs when the strike ends.
Meanwhile, Grodsky said, "We're just like everybody else, eagerly waiting for this strike to end so that hopefully those projects or pitches we were about to do to get potential jobs. Hopefully those will still be there and we'll progress."
They are also keeping busy developing a podcast based on Jacobs' childhood, which features a cast of characters including Sandy Jacobs, playing herself. The podcast, "How To Destroy Everything," focuses on a larger-than-life character: Richard Jacobs, Danny's late father, who was a complicated man.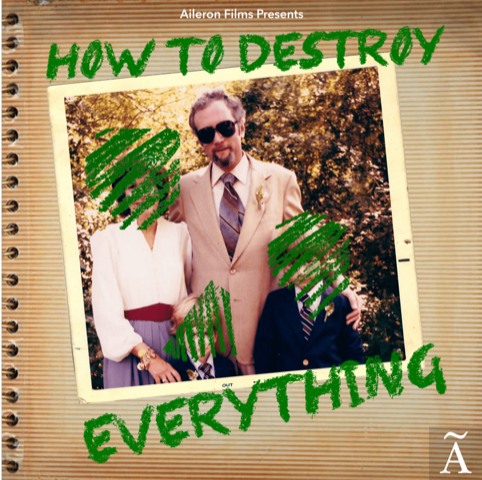 The elder Jacobs could be by turns charming and cringe-inducing. He hacked emails, forged signatures and was banned from restaurants. Overall, Danny had a good relationship with him, but he fully understood his father's idiosyncrasies. Those are on full display in the podcast, in which he and Grodsky reminisce, with humor and sometimes horror, about the weird Jacobs home life.
"There was warmth there," Jacobs said. "I said at my dad's funeral that he loved very deeply but did not understand a healthy way to love. And I felt his love and he would often have my best interest at heart. It would be the means by which he would go about that that would be ultimately sort of tragic. And so I loved him as a dad."
In her role in the podcast, Danny's mother Sandy is—as actors say—fully committed to the role.
"Danny wanted to make this podcast about my ex-husband and what it was like living with him and the craziness of that time," she said. "I think it was good for both of us to do that because it kind of relieved some pressure, I guess, about what we were feeling, which we kind of blocked for a while."
The podcast is compelling both for its storyline and the numerous St. Louis references. It also is done with professional production values, as one would expect from seasoned filmmakers. The pilot episode of "How To Destroy Everything" is receiving positive buzz, which motivated Jacobs and Grodsky to work on follow-up episodes, even after they're back making movies again.
In order to defray expenses, Jacobs and Grodsky have established a platform on Patreon, a subscription service that aids content creators. You can support them by going to patreon.com/Howtodestroything. In addition, they are searching for material for subsequent episodes. If you have an anecdote or memory of Richard Jacobs you'd like to share, you can do so anonymously at [email protected]