End of an era: The Bagel Factory in Creve Coeur closes
By Bill Motchan , Special to the Jewish Light
Published December 28, 2022
The Bagel Factory in Creve Coeur has closed after 48 years in business. A sign on the front door of the shop at 11256 Olive Blvd., reads: "BUSINESS FOR SALE." The sale is being coordinated by former owner Hans Oberdorfer, who ran the Bagel Factory from 1989 to 1997.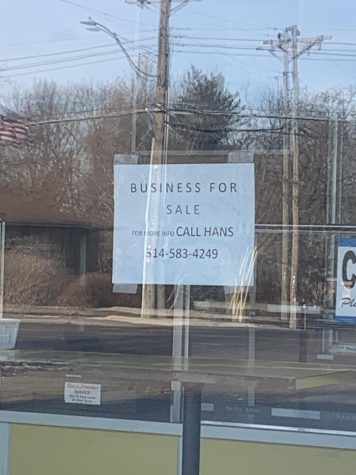 "I was the second owner," said Oberdorfer. "There's no question in my mind it will be sold. It might take a couple of weeks, but I'm sure we'll find a buyer."
Oberdorfer is handling the transition and sale for current owner Tony Moit, who shared responsibility for running the Bagel Factory with his brother. Health problems forced his brother to step away from the business recently, Oberdorfer said.
"He said, 'I don't want to work anymore,'" Oberdorfer said. "He just walked away. So I said, 'All right, I'll handle selling it.'"
The sale price for the property and equipment is $300,000, he said, "And it'll make that much back in a year or two."
On Wednesday morning, Dec. 28th, several cars pulled into the parking lot at 9:15 a.m., only to discover the for sale sign in the window. They walked back dejectedly.
The Bagel Factory was a cash-only business. Its bagels regularly sold out before 1 p.m. each day. Their popularity was due in part to providing fresh, hot, New York-style water bagels that came in several varieties, including sesame, pumpernickel, blueberry, salt and tzizel. It's a labor-intensive process, but the ingredients are simple.
"They're very basic," former Bagel Factory head baker Jeff Harlow told the Jewish Light in 2016. "The dough is made from high gluten flour, salt, sugar, yeast and calcium propionate. The flower is called Big 15 because it is 15% vital wheat gluten."
The high gluten content is responsible for the chewy bagel consistency. The Bagel Factory closed just before Christmas, but Oberdorfer is confident the shop will be back in business before too long.
"I've got a couple of people that are serious buyers," he said. "If I was 20 years younger, I'd buy it and run it. But I'm going to be 90 my next birthday, so I don't think I want to bake bagels."