How every Holocaust story, memory or artifact in our new Holocaust Museum will be sharable
The Institute of Museum and Library Services (IMLS) grant will make the Museum's collection publicly accessible. 
Jordan Palmer, Chief Digital Content Officer
Published August 16, 2022
"Memory is what shapes us. Memory is what teaches us. We must understand that's where our redemption is," said Holocaust survivor Estelle Laughlin.
Preserving memories of Holocaust survivors, liberators and others is the everyday function at the St. Louis Kaplan Feldman Holocaust Museum. As the museum moves closer to completing its $21 million renovation and expansion, and staff is preparing to reopen to the public on Nov. 2, news arrived this week that it is receiving a Museums of America grant for its project, "The Power of Holocaust Testimony." The $224,492, three-year grant will go towards the project's $500,000 total cost.
'The Power of Holocaust Testimony'
As staff was preparing for the new museum, they found themselves scrambling to find multiple sources to answers specific questions both internally and externally. Realizing they needed a better way to organize the vast amount of information from their collection, "The Power of Holocaust Testimony" was created.
The project will digitize documents, photographs and material culture related to the museum's speakers, survivors, liberators and other witnesses; ingest this content into a Digital Asset Management System; connect related topics and content across artifacts and recordings through metadata; and make all content available on the museum's website for public access.
"This grant will bring our vast collection to students and researchers all over the world. As time passes, the number of survivors, liberators, and others involved in the Holocaust are diminishing," said Museum Archivist Diane Everman. "With their passing, their voices, reflections, and wisdom risk being lost forever. Yet there are many lessons still to be learned from this history. Preserving, and making accessible, their memories, their voices, and associated artifacts is the primary goal of this project."
How it will work 
The museum does have a good part of its collection digitized in the form of audio and visual documentation of stories from survivors and others. The Survivor Stories section on the museum's website contains hundreds of audio and video recordings, but what has not been digitized is hundreds, perhaps thousands of other survivors and liberators who did not give oral recordings, but instead gave photographs, documents, letters or physical items.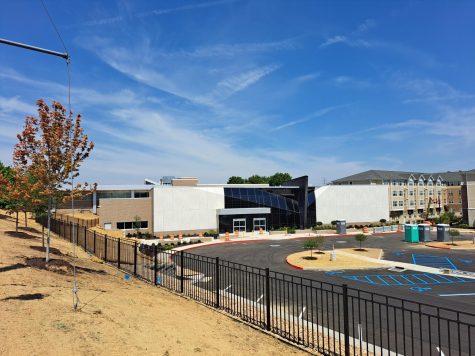 The project will ensure that all of these items are represented digitally, and cross-referenced so that all items, in any form, can be accessed by staff, researchers and the general public.
"If a person is looking for information about a. broader subject such as Dachau, they will find everything we have that is related to that topic," said Everman.
Soon, the database will link all the information the museum has gathered for decades from the more than 800 identified survivors and liberators who have come forward.
"We have a large amount of physical or three-dimensional items in our collection, but we don't have room for everything in the museum," said Everman. "They get seen temporarily or get shared outside the museum, but now they can exist digitally and be seen and learned about by anyone."
For Everman and the museum, the grant will be a game changer.
"The name of the game for any archive is to preserve and make available. This is now the best way to make this available to everyone in every way possible," said Everman.