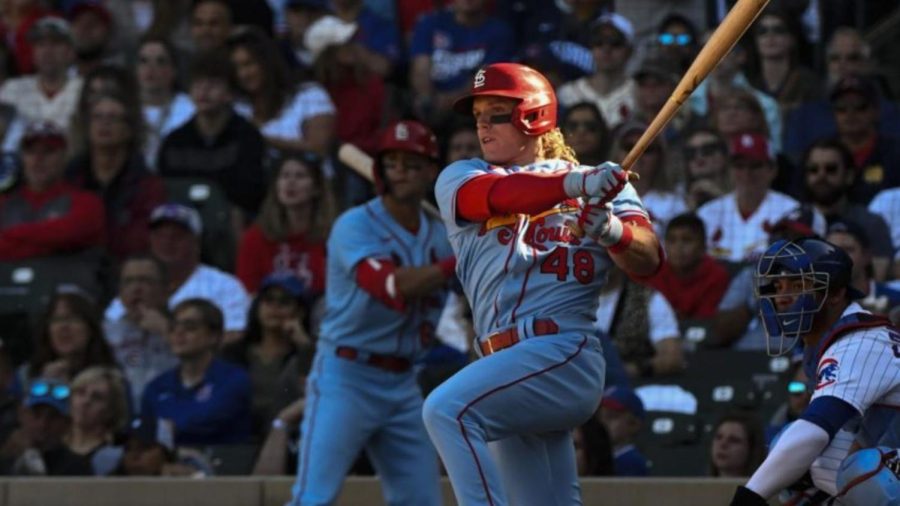 St. Louis Cardinals outfielder Harrison Bader, whose father is Jewish and who has a Gold Glove on his resume, has committed to join Team Israel for the 2023 World Baseball Classic, according to team manager and former Mizzou Tiger, Ian Kinsler.
"By opening the tournament in Miami, we hope to be able to recruit several top MLB players to play for Team Israel," said Kinsler. "Some of them, including Harrison Bader, Kevin Pillar, Dean Kremer and Richard Bleier, have already stated their desire to play for us."
With Bader on board, Team Israel could boast a very solid outfield.
"We are very excited to have him covering centerfield for us, with Joc Pederson in left and hopefully a fully healed Kevin Pillar in right," said Team Israel General Manager Peter Kurz. "Harrison also used to work out at a facility in Westchester, which is owned by our Olympic Team Manager, Eric Holtz, so he is well known in Israel base baseball circles."
To be eligible to compete for Team Israel at the WBC, players must meet the requirements to make aliyah – or receive Israeli citizenship — though they do not have to formally apply. Under Israel's Law of Return, any person of Jewish heritage has the right to Israeli citizenship. Heritage is defined as having at least one Jewish grandparent. Additionally, any person who is married to a Jew is eligible. This rule opens the door for many potential players to compete for Team Israel.
World Baseball Classic
Israel will compete in Group D in Miami, Fla., alongside Puerto Rico, Venezuela, the Dominican Republic and a team from the qualifying tournament. The games will be played March 11-15.
After finishing sixth at the 2017 WBC and fifth at the 2020 Olympic Games, the IAB intends to recruit an even stronger team with the potential of including more than a dozen Jewish MLB players, hundreds of minor leaguers and independent league players who are eligible to compete for Team Israel.
Harrison Bader
Born June 6, 1994, Bader grew up in Bronxville, N.Y. and was an all-state baseball player at Horace Mann High School. After a stellar career playing baseball for the Florida Gators, the Cardinals selected him in the third round of the 2015 draft.
Bader quickly rose through the minor leagues, reaching the majors in July, 2017 and became the been the primary centerfielder for the Cardinals the following season. Bader is currently on a rehab assignment with the Memphis Redbirds after being placed on the 10-day injured list.
"The addition of Pederson, Kremer, Bleier, and Bader — who has yet to publicly declare himself exclusively Jewish, and thus is not included on our list of Jewish players, — is a big step forward for Israel baseball," said Scott Barancik, editor of Jewish Baseball News.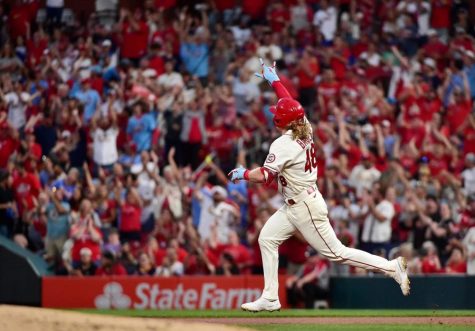 Cardinals from past have played for Israel
Bader's inclusion on the team is not the first time Jewish players associated with the Cardinals have played for Israel.
Jason Marquis was a 14-year veteran and notable ace of Team Israel in the 2017 World Baseball Classic. Marquis spent three seasons with St. Louis, winning a Silver Slugger in 2005.
Ryan Sherriff was another member of Team Israel at the 2017 World Baseball classic. Sherriff was drafted in the 28th round of the 2011 MLB draft. He was called up in 2017 to replace an injured Trevor Rosenthal and became the first Cardinal since Jose Jimenez to throw three scoreless innings in his major league debut. Sherriff made some brief appearances between 2017-18 before undergoing Tommy John surgery.
Also on the 2017 team, Corey Baker, a 2011 Cardinals draft pick.