Ben Ferencz, the last surviving Nuremberg prosecutor dies aged 103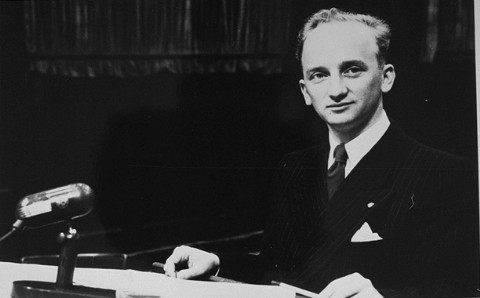 Jordan Palmer, Chief Digital Content Officer
Published April 10, 2023
Ben Ferencz, the last living prosecutor from the Nuremberg trials had died. According to St. John's University law professor John Barrett, who runs a blog about the Nuremberg trials, Ferencz died Friday evening in Boynton Beach, Florida.
"I am deeply sad and truly sorry to report that Benjamin Ferencz died last evening, April 7, 2023, at his apartment in Boynton Beach, Florida. Ben officially was age 103—or, as he preferred to put it, he was 104, i.e., in his 104th year," wrote Barrett.
The death also was confirmed by the United States Holocaust Memorial Museum in Washington.
Today the world lost a leader in the quest for justice for victims of genocide and related crimes. We mourn the death of Ben Ferencz—the last Nuremberg war crimes prosecutor. At age 27, with no prior trial experience, he secured guilty verdicts against 22 Nazis.

— US Holocaust Museum (@HolocaustMuseum) April 8, 2023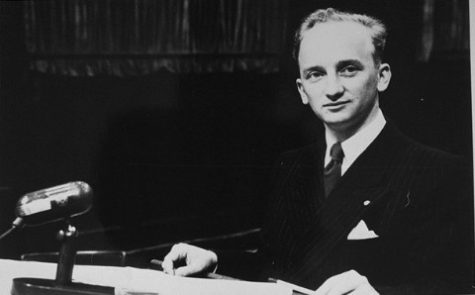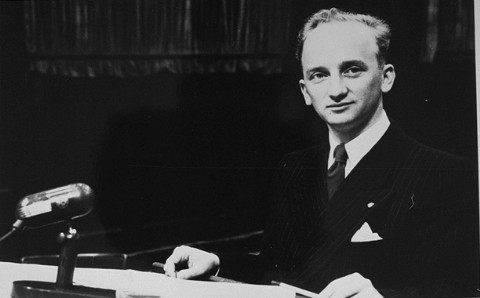 Ben Ferencz
The following biographical information comes from BenFerencz.com  and the USHMM.
Benjamin B. Ferencz was born in the Carpathian Mountains of Transylvania in 1920. When he was ten months old his family moved to America. His earliest memories are of his small basement apartment in a Manhattan district – appropriately referred to as "Hell's Kitchen." Even at an early age, he felt a deep yearning for universal friendship and world peace.
After Ben graduated from Harvard Law School in 1943, he joined an anti-aircraft artillery battalion preparing for the invasion of France. As an enlisted man under General Patton, he fought in most of the major campaigns in Europe. As Nazi atrocities were uncovered, he was transferred to a newly created War Crimes Branch of the Army to gather evidence of Nazi brutality and apprehend the criminals.
| RELATED: Ben Ferencz, 103, prosecutor of Nuremberg trials with awarded with Medal of Freedom
In his 1988 book, Planethood, Ferencz writes: "Indelibly seared into my memory are the scenes I witnessed while liberating these centers of death and destruction. Camps like Buchenwald, Mauthausen, and Dachau are vividly imprinted in my mind's eye. Even today, when I close my eyes, I witness a deadly vision I can never forget-the crematoria aglow with the fire of burning flesh, the mounds of emaciated corpses stacked like cordwood waiting to be burned…. I had peered into Hell."
A Post-War Mission
On the day after Christmas 1945, Ferencz was honorably discharged from the U.S. Army with the rank of Sergeant of Infantry. He returned to New York and prepared to practice law. Shortly thereafter, he was recruited for the Nuremberg war crimes trials. The International Military Tribunal prosecution against German Field Marshal, Herman Goering and other leading Nazis was already in progress under the leadership the American Prosecutor, Robert M. Jackson on leave from the US Supreme Court. The U.S. had decided to prosecute a broad cross section of Nazi criminals once the trial against Goering and his henchmen was over.
General Telford Taylor was assigned as Chief of Counsel for 12 subsequent trials. Ferencz was sent with about fifty researchers to Berlin to scour Nazi offices and archives. In their hands lay overwhelming evidence of Nazi genocide by German doctors, lawyers, judges, generals, industrialists, and others who played leading roles in organizing or perpetrating Nazi brutalities. Without pity or remorse, the SS murder squads killed every Jewish man, woman, and child they could lay their hands on. Gypsies, communist functionaries, and Soviet intellectuals suffered the same fate. It was tabulated that over a million persons were deliberately murdered by these special "action groups," or Einsatzgruppen.
Ferencz became Chief Prosecutor for the United States in The Einsatzgruppen Case, which the Associated Press called "the biggest murder trial in history." Twenty-two defendants were charged with murdering over a million people. He was only twenty-seven years old. It was his first case.
All of the defendants were convicted. Thirteen were sentenced to death. The verdict was hailed as a great success for the prosecution. Ferencz's primary objective had been to establish a legal precedent that would encourage a more humane and secure world in the future.
Ferencz and the USHMM
In 2017, Ben Ferencz partnered with the United States Holocaust Memorial Museum's Simon-Skjodt Center for the Prevention of Genocide to establish the Ferencz International Justice Initiative to continue his legacy of demanding justice for victims of atrocity crimes. As a former Nuremberg investigator and prosecutor, Mr. Ferencz was one of the most iconic voices in the field of international justice and one of the most effective change-makers for justice. Throughout his career, he made use of every tool in the justice toolbox: collecting evidence and documenting the atrocities of the Holocaust; prosecuting cases against war criminals; representing victims in their restitution claims; developing new norms, laws, and treaties; helping to build the political will for new international courts; and writing, teaching, and inspiring the next generation of justice champions.
Having witnessed the horrors perpetrated by the Nazis, Mr. Ferencz fought tirelessly to build the architecture of international justice around deterrence, prevention, and accountability for mass atrocities. In 2015, the Museum awarded him its highest honor, the Elie Wiesel Award, in recognition of his singular contributions to advancing humanity's understanding of and commitment to justice. In December 2022, Congress bestowed its highest honor, the Congressional Gold Medal, on him for his life's work in pursuit of global justice.