75 year tradition hosting community Passover meals continues
Hillel at Washington University in St. Louis (WashU Hillel) invites the community to join St. Louis area college students, faculty, and University staff in its 75-year tradition of hosting Kosher for Passover lunches and dinners throughout the holiday.
Community Lunches will take place Monday, April 18 thru Friday, April 22 from 11:30 am – 1:30 pm.  Dinners will be open to the community Monday, April 18 thru Wednesday, April 20 from 6:00 – 8:00 pm.
Meals will be held at WashU Hillel, 6300 Forsyth Blvd. 63105, and are also available via carry-out from Hillel with lunch pick-up from 11:30 am – Noon and dinner pick-up from 5:30 – 6:00 pm.
All meals are free for St. Louis area students.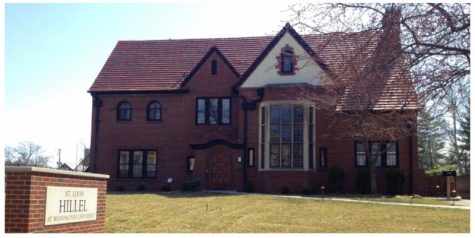 Costs for community members are $15/lunch and $18/dinner.  All meals catered by Kohn's Kosher Restaurant & Deli and dietary laws observed.  To view the daily menu or make a reservation, visitwww.wasuhillel.org/Passover.  Reservations for community members must be placed by Wednesday, April 13.  Student reservations are encouraged but not required unless a food allergy or intolerance must be accommodated.
These meals are in addition to the multiple Seder experiences that WashU Hillel is fostering for over 500 students again this year.
The free student meals are made possible through the generosity of numerous community members, parents and alumni from around the country, and the following congregation, organization, and corporate lunch sponsors (as of March 25):  Bais Abraham Congregation; Central Reform Congregation; Congregation B'nai Amoona; Congregation Shaare Emeth; The Delmar Gardens Family; The Gatesworth Communities; Jewish Federation of St. Louis; Kol Rinah; Kohn's Kosher Restaurant & Deli; Massie Fudemberg Goldberg, LLC; Millbrook Pharmacy; Traditional Congregation; United Hebrew Congregation and Congregation Temple Israel.
For more information, contact Jackie Levey, WashU Hillel Executive Director, at [email protected].