20 Jewish St. Louisans who made news this month
Claire Sawyer Caplan has won Vocalist of the Year at the second annual Key West Music Awards in Florida. She is a jazz singer who performs in Key West venues. When in St. Louis, Caplan attends Central Reform Congregation. The Key West Music Awards is a nonprofit organization that supports children and adults and helps to further the development of the Key West music industry. 
Debbie Lefton has joined the board of the Friends of St. Louis Children's Hospital for a two-year term. She has also served on the Jewish Light's board and is a member of Congregation Shaare Emeth.
Steve Shankman is being honored with an Excellence in the Arts award at the St. Louis Arts & Education Council's Arts Awards on April 17 at the Chase Park Plaza. Shankman built Contemporary Productions into one of the largest entertainment producers in the nation. The company built Riverport (now Verizon Wireless) Amphitheater, partnered with Joe Edwards on the Pageant, started Dialtix and is one of the founders of the new Evolution Festival, which will debut at Forest Park in late August. 
Wendi Alper-Pressman has joined Armstrong Teasdale as a partner at its St. Louis office. She is an experienced financial and real estate services partner having served financial institutions and their customers for decades. Her practice focuses on representing borrowers and lenders in connection with construction financing, asset-based loan facilities and commercial real estate loans.
Joanne Iskiwitch, an agent with Coldwell Banker Realty-Gundaker, has received the President's Elite designation, one of Coldwell Banker's highest honors signifying that she ranks in the top 1% of the company's more than 1,400 agents. She is a member of Temple Emanuel.
Debra Klevens has been named the National High School Journalism Teacher of the Year by the Columbia Scholastic Press Association (CSPA). Klevens, an English teacher and publications adviser at Parkway West High School, was selected from among 11 teachers nationally. Klevens, who belongs to United Hebrew Congregation, will receive her award at the CSPA Spring Convention at Columbia University in New York City on March 16.  Klevins is also secretary of the board of the STL Jewish Light. 
St. Louis Post-Dispatch sports columnist Benjamin Hochman has received a 2022 Associated Press Sports Editors award as a Top 10 Sports Columnist in the B-division. Hochman and his family attend CRC.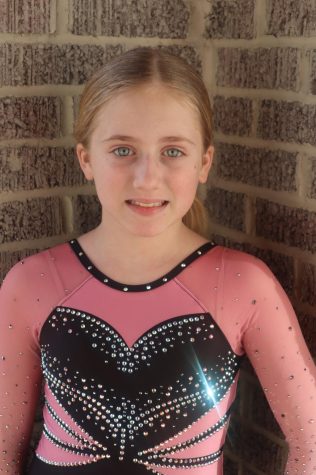 Jess Burse won First Place All Around in the Xcel Bronze gymnastics meet, and First Place All-Around at the River City Gymnastics meet.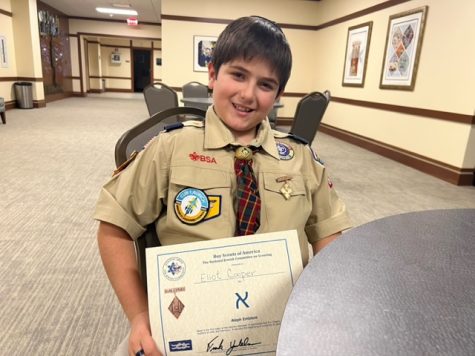 Eliot Cooper, 10,  received the prestigious Aleph Emblem on Feb. 3 at Shaare Emeth. The Aleph Emblem is a special award for Cub Scouts who have shown interest in learning about Jewish history and have included these teachings in their Cub activities and daily life. This award is sponsored by the Jewish Committee on Scouting, Greater St. Louis Area Council. Eliot attends Saul Mirowitz Jewish Community School.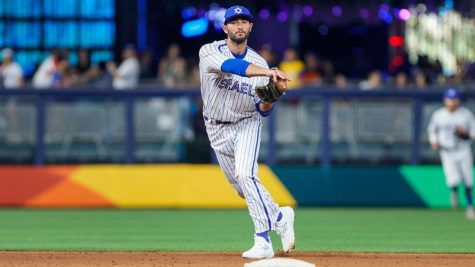 St. Louis native Michael Wielansky is one of 30 players on Team Israel's roster for the World Baseball Classic. Team Israel will compete in Miami on March 12-15. Wielansky most recently played for Panama in the Caribbean Series this winter.
The Titan 100 program, which recognizes St. Louis' Top 100 CEOs and C-level executives, includes among this year's honorees Keith Alper, founder of Nitrous Effect; Terry Crouppen, founding partner of Brown & Crouppen; Mark Gershenson, CEO of ARCH Design and a Jewish Light board member; James Halpern, president of Cardinal Building Materials; Bonnie Laiderman, founder, and David Laiderman, CEO, of Veterans Home Care; Scott Levine, founder and managing lawyer of AEGIS Law; Dave Singer, president of Warehouse of Fixtures TNG; Todd Waldman, chief financial officer of Essex Industries; and Larry Weinberg, president of Accounting Career Consultants/HR Career Consultants. The Titan 100 uses criteria that include demonstrating exceptional leadership, vision and passion. They will be celebrated during an April 6 event at the Factory in Chesterfield.