The world could stand a large dose of the Rebbe's wisdom
Marty Rochester
Published April 23, 2021
We are living at a time when both parties are telling us how bad things are. 
Recall that Donald Trump's 2016 inaugural address was characterized by the media as bleak, unusually dark and focused on addressing what Trump called "American carnage," while Joe Biden's 2020 inaugural address spoke of our "uncivil war" and problems of white supremacy, domestic terrorism and other challenges, including the "dark winter" we faced due to the coronavirus.
As serious as our condition is, I think there is more reason for optimism than pessimism. If you think not, I recommend reading Steven Pinker's data-based "Enlightenment Now: The Case for Reason, Science, Humanism, and Progress."
Better yet, read Mendel Kalmenson's "Positivity Bias: Practical Wisdom for Positive Living Inspired by the Life and Teachings of the Lubavitcher Rebbe."
I am not a Lubavitcher. However, my son Stephen (Shaya) is. Through him I have become familiar with the writings of Rabbi Menachem Mendel Schneerson, who died in 1994 but whose worldwide influence is carried on by the Chabad movement, which has about 3,000 religious centers in more than 100 countries.
Although I am not ready to become an ultraorthodox, Hasidic Jew, I have found the Rebbe to be a truly remarkable, brilliant sage. I am not just referring to his ability to speak over a half dozen languages, his having studied electrical engineering and mathematics at the University of Berlin and the Sorbonne, and his pioneering use of the internet to promote global Jewish outreach.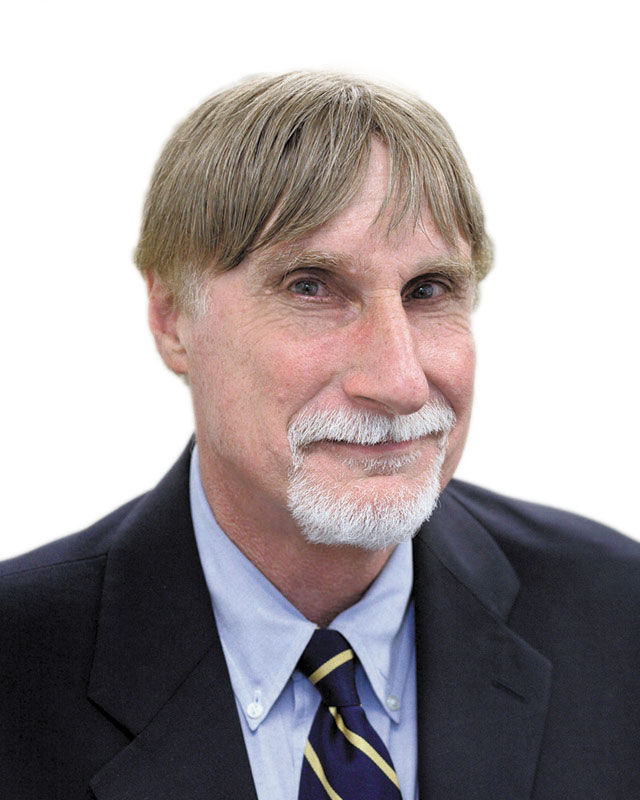 Kalmenson writes that the Rebbe "is widely known for his profound piety and immense love for God and His Torah; for his fearless leadership and breathtaking innovation; and especially for his daring post-Holocaust renaissance of the Jewish people, revolutionary social vision for the world, and Torah genius."
The Rebbe chose to adopt a positive, optimistic view of the world despite having experienced a reality far worse than anything that Trump or Biden described and that we whine over today. The Rebbe once said, "I worked on myself to [always] look at things in a positive light; otherwise I could not have survived."
According to Kalmenson, "They are the insights of a man who lived through waves of pogroms, the killing fields of World War I … World War II, the brutal murder of his brother, grandmother and numerous other relatives at the hands of the Nazis, and a life of childlessness."
Herman Wouk referred to the Rebbe as "the most optimistic Jew of our time." Elie Wiesel, in his memoirs, recounts his first meeting with the Rebbe in the 1960s, noting "that simple dialogue lasted almost an entire night" and "was a turning point in my writing" in allowing him to overcome the death of his father at Buchenwald.
The Rebbe never visited Israel, but virtually every Israeli leader came to Brooklyn to visit him and seek his counsel. He had meetings with American presidents from Franklin Delano Roosevelt to John F. Kennedy to Ronald Reagan, along with many other world leaders who respected his advice.
A famous example of his wise, positive influence was a meeting he had with Shirley Chisholm early in her career. When in 1968 she was the first African American woman elected to Congress from a district in Brooklyn that included Crown Heights, she lamented the fact she had been relegated to serving on the House Agricultural Committee, which seemed irrelevant to serving most of her poor urban constituents.
The Rebbe invited her to meet with him at his Crown Heights headquarters. He said, "What a blessing God has given you!" He urged her to find "a creative way" to take advantage of the nation's food surplus to build a coalition with farmers to feed the hungry. This inspired her to expand the food stamp program and establish the WIC nutrition program for needy mothers and children.
At her retirement party in 1983, Chisholm said, "I owe all of this to a rabbi who was an optimist, who taught me that what you may think is a challenge is actually a gift from God."
Jonathan Sacks, the late chief rabbi of Britain representing Orthodox Jewry, captured Rabbi Schneerson's upbeat philosophy in reflecting on the Rebbe's many commentaries: "I began to see how one theme ran like a connecting thread   through many of his talks – the idea of … a descent for the sake of an ascent."
Ultimately, it all comes down to the choices we are willing to make, even when our lives may seem hopeless.
Whether in the case of Shirley Chisholm or Elie Wiesel or any of us — Jew or non-Jew alike — the Rebbe's uplifting worldview offers  a ray of hope.
No matter how difficult the current moment may be in our nation's existence, our leaders as well as the public at large could benefit from the Rebbe's teachings.
J. Martin Rochester, Curators' Distinguished Teaching Professor of Political Science Emeritus at the University of Missouri-St. Louis, is the author of 10 books on international and American politics.