Shanda/shame: There is none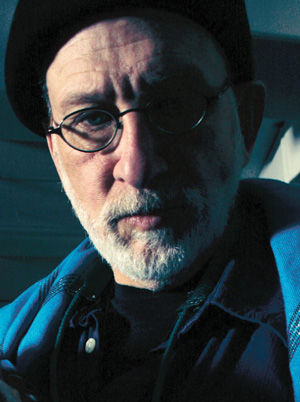 By Rabbi James Stone Goodman
Published October 21, 2015
I recently wrapped up my responsibilities as President of the St. Louis Rabbinical Association, which was a two-year commitment. At the first meeting of my tenure, I asked colleagues if they felt as if there was an increase in mental illness related crises in their communities. I knew from my work in addictions that drug and alcohol related deaths were rising but at that first meeting, I asked a more general question: Do you feel an extra urgency of late around living (and dying) associated with mental illness?
Every head in the room wagged up and down. We all felt it. We didn't feel the need for new metrics to know that something dark was lurking in our communities. 
At the St. Louis Rabbinical Association meetings, I brought up the subject several more times. At our last session, we created a sub-group to address these problems more seriously. 
A loyal group of dedicated, knowledgeable, and sometimes frustrated collaborationists, along with myself,  have been working this dangerous border for a long time. I felt more of an urgency now and pledged to storm the gates of compassion, push through a new door if I needed to, and take the healing to a larger, community for more of a response. 
The last four months my wife, Rabbi Susan Talve of Central Reform Congregation, and I have organized a series we call "Shanda: There is None." We are devoted to lifting the shame curtain that surrounds mental illness and opening the door to cast more attention on these under-discussed subjects. All the meetings are open, each one a series of teachings and dialogue. 
I think it's the next frontier: the inner world when it goes dark.
I took my experience in doing basically the same thing around problems associated with drugs and alcohol, started by my sidekick-mentor in these efforts Rose Mass, then a social worker in private practice, in 1981 Our goal then, as it is now, is to lift the shame barrier around drug abuse and alcoholism. We are now holding two meetings a week devoted to recovery called Shalvah and it feels right to apply what we've learned to problems associated with mental illness. The boundary between these problems is elusive anyway and usually false.
I was thinking that the Rabbinical Association might be the engine, or the nudge, to bring the community into focus on an integrated strategy to meet the challenges of mental illness/mental health. We are the ones on the front line, so to speak, often the first contact people for these problems. 
I feel the limitation of isolated responses to the restlessness, rootlessness, hopelessness, fear, confusion, and loneliness that characterizes so much of contemporary life. We could do better by putting our best resources to work on a community response that maximizes already limited resources and creates new strategies. We should be a nudge. We should be telling everyone we know.