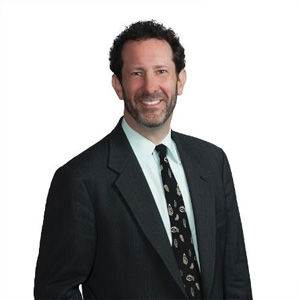 As the current president of Kesher Israel Congregation in this city's Georgetown neighborhood, I write to correct erroneous and unsupported statements about Kesher that were made in a JTA op-ed by Loribeth Weinstein, the CEO of Jewish Women International.
In her piece titled "How to prevent the next 'peeping-rabbi' story," Weinstein accurately cited Kesher's recent statement announcing the resolution of lawsuits filed against Kesher and other organizations by victims of Kesher's former rabbi, Bernard Freundel.
Weinstein continued: "[Kesher] went further to say that the synagogue planned no follow-up education, training or even conversations with its congregants, rather opting for a lock-the-door, throw-away-the-key, pretend-it-never-happened strategy."
This hyperbolic statement is of course not remotely true, as nothing of the kind was said and that is hardly our plan. Rather, Weinstein drew that tenuous — and utterly erroneous — inference from a single quotation from our former president contained in a separate JTA news story.
This is the statement by Elanit Jakabovics: "We have to make sure that minyan takes place. We decide whether to run programs based on what the community wants."
Weinstein decided that she had no obligation to inquire further of Jakabovics about the quotation or of Kesher's current leadership about our actual positions and actions and plans.
After the op-ed was published, I reached out to Weinstein. To her great credit, she attempted to withdraw her op-ed within days of its publication. JTA, however, declined to remove the op-ed from its website, saying it had already been published and syndicated. Instead, JTA asked that I respond on behalf of Kesher, and so I am compelled to correct the record here.
In the wake of a horrific betrayal by Freundel that shook both his individual victims and Kesher to their cores, Kesher's leadership reacted swiftly and decisively in full accordance with its values and the law.
Unlike other religious institutions, the leadership of Kesher did not quietly part ways with the perpetrator, hide what it found and pretend all was well. When the device used by Freundel to record women using the synagogue ritual bath was discovered, Kesher immediately notified the D.C. Metropolitan Police Department, which in turn promptly executed a search warrant on Freundel's residence and placed him under arrest. Kesher alerted potential victims, and provided services and support to victims who desired it. Freundel's employment was swiftly suspended and then terminated.
In the aftermath of this tragedy, a group of plaintiffs filed lawsuits against Kesher and other organizations seeking $100 million in damages. Kesher's leadership steered the synagogue through intense litigation that could have threatened its very existence. According to her op-ed, Weinstein found it "reprehensible" that Kesher extricated itself from the lawsuits, and believed it was "insulting, indeed infuriating," that Kesher was finally putting the litigation behind it. As I hope Weinstein now understands, Kesher is not the villain of this episode.
We at Kesher recognize the value of education and training to understand, prevent and identify harassment. That is why I attended the recent #MeToo event hosted by JWI (including Weinstein's own presentation and related workshops) at Washington's Jewish federation along with our rabbi and director of operations. The Jewish Coalition Against Domestic Abuse co-hosted the event, and I have been working with its outstanding professionals to plan a forum to take place at Kesher within the next few months.
Kesher leadership developed its statement of values in 2016, and publicized it to our membership and wider email distribution list of over 1,300.
Lastly, while working tirelessly to support and defend Kesher Israel during this litigation — keeping the lights on and doors open — we have also worked on an overhaul of all our personnel policies, not just those related to this issue.
But we who have lived through this, and those among us who were Freundel's victims harbor no illusions that a forum or a statement of values or a conversation would be enough to have prevented the unfathomable and heinous activities leading to the suffering caused by Freundel. Whenever Kesher considers policies, activities, events, personnel matters and more, we must always take into consideration what Freundel did and how that has affected so many victims.
Kesher was, and continues to be, an example of how a religious organization can rely on its core values as a guide, reacting quickly, decisively and publicly to expose sexual misconduct, no matter who the perpetrator, and without regard to any legal jeopardy or public relations damage the organization may incur as a result. By doing the right thing, Kesher became vulnerable to a group of plaintiffs and their attorneys who chose to file lawsuits that, if successful in court, could have bankrupted the synagogue and forced it to shut down. Moreover, by doing the right thing, Kesher opened itself up to criticism.
The fact that Kesher has persevered and can continue to serve the Washington, D.C., community for years to come is not something to be criticized — it is something to be celebrated.
Andrew Cooper is president of Kesher Israel Congregation in Georgetown. His commentary was distributed by JTA.