Opinion | If you've had it with gun violence, then it's time to get busy
STACEY NEWMAN, Executive Director of ProgressWoman
Published June 9, 2022
How many gun deaths is enough?
In the week after the mass shooting at Robb Elementary in Uvalde, Texas on May 24th killing 19 fourth graders, two teachers and injuring 17, there were an additional 20 mass shootings in the United States.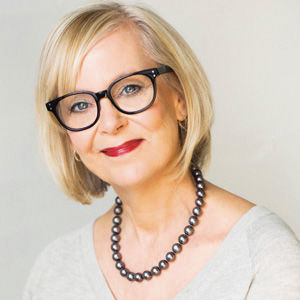 That's not counting the six mass shootings this past weekend including several at graduation parties, tallied by the nonprofit Gun Violence Archive, or any of the other gun deaths in the past several days.
It's horrifying to imagine our kids not being able to outrun a shooter at school with an AR-15 style rifle or us doing the same at the grocery store as in Buffalo or in a doctor's office as in Tulsa.
We post our disgust on social media and shudder at the news before becoming distracted by the next media event. The gun violence survivors club grows while the rest of us simply move on with life.
Missouri legislators have systematically loosened state gun laws each year since 1999, when they chose to overturn a concealed weapon ballot proposition, which passed by the majority of us.
Those same elected officials repealed permits to purchase concealed guns with almost as many liberal Democrats voting yes as did Republicans. A study in 2014 by Daniel Webster at the Johns Hopkins Center for Gun Policy and Research showed Missouri had an immediate spike in gun violence and murders after the repeal with our gun homicide 47% higher than the national rate.
Meanwhile, the federal government has done nothing to stop our sick rampage of guns, even though after each major mass shooting some in Congress have tried. Time after time after time. President Bill Clinton signed the 1994 assault weapons ban but when it expired after 10 years and not renewed by the George W. Bush administration, mass shootings suddenly spiked.
The NRA's hold on Congress is just as powerful as it is in the Missouri Capitol. Our state solution to gun violence? Pass the Second Amendment Preservation Act, rejecting all federal gun laws, which Gov. Mike Parson signed into law in 2021. Really.
The polling is clear. The majority of Americans want bans on assault weapons and high-capacity ammunition, universal background checks and red flag laws, which allow law enforcement to intervene when guns are an imminent threat to gun owners or others.
So, what's the problem?
It's us.
When do we decide to take responsibility, insist officials work for us and stop the insanity?
We tell you to vote.
But when we talk to many of you at your door in election years, you tell us you care most about lowering your taxes.
Or you're concerned about the economy or stopping abortion. But hardly anyone remembers by election day to vote against those aligned with the gun lobby. Guns aren't a top priority of most candidates except those who are compelled to make ads and mailers with their fancy firearms.
If the majority of us don't vote for candidates who care about making assault weapons harder to get or even basic background checks on gun sales — what the majority of Americans insist we want — why should we expect any change?
As a former state legislator, I recall many gun bills on the floor when barely a handful of us were willing to stand up in debate and challenge gun lobby talking points. Even after Columbine, Sandy Hook, Aurora and Las Vegas.
Regardless that gun violence prevention has become a national partisan issue, the past two sessions suburban Missouri Democratic state representatives voted to arm teachers and allow guns on public transport. They're hoping you didn't notice and will elect them anyway.
If you have actually had enough, it's vital to hold elected leaders responsible. Every single one of them.
Demand to know if they support the gun lobby and if not, what they intend to do to stop senseless deaths. Call out those from either party when they vote for more guns, even when you like their votes on other issues. Stop excusing those legislators by saying they're still more palatable than the other side.
If you're angry enough, act like it. Make your friends show up with you on election day with guns at the top of your list. Stop accepting hollow promises and fire those not willing to do the right thing.
The gun lobby cares not one hoot about kids. Or the number of mass shootings. Or the number of endless funerals, especially by those parents having to bury their kids.
Congressman Eric Swalwell asked his GOP colleagues in frustration during hearings last week in the House Judiciary Committee, "Who are you here for? Our kids or the killers?"
Have you really had enough?
You owe the kids.
You hold the power to not let the guns win.