Violence in Sacred Spaces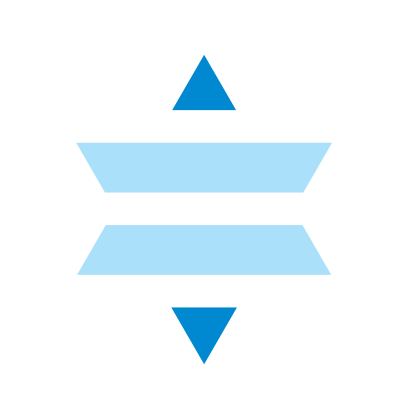 JEWISH LIGHT EDITORIAL
Published May 2, 2019
Just as the shock and sadness of the killings of Easter worshippers in Sri Lanka was starting to subside, another religious hate crime hit home for Jews around the world: the killing of one person and wounding of three more at a suburban San Diego synagogue.
Authorities say the 19-year-old suspect may have planned his attack at the Chabad of Poway as a follow-up to the killing of 11 people at Tree of Life synagogue in Pittsburgh, which occurred exactly six months earlier. The suspect is also thought to be involved in an attempted arson at a California mosque last month.
The Poway congregation was celebrating the end of Passover when the shooter entered with a semi-automatic rifle and opened fire. Authorities say Lori Gilbert-Kaye, 60, was fatally shot when she tried to shield Rabbi Yisroel Goldstein, who founded the synagogue more than 30 years ago. 
Members of the congregation say Goldstein, who was injured, remained to console worshippers and finish his sermon on the topic of Passover and freedom.
Freedom from the kind of sectarian attacks and bondage that the holiday commemorates should be on everyone's mind in the wake of the synagogue shooting and the killing of nearly 300 people on Easter in Sri Lanka.
There, the cowardly and deranged attacks on Christian churches and luxury hotels in the capital city of Colombo reinforced feelings of anguish and powerlessness that such incidents bring. 
A moving New York Times account describes the horrific death of Sneha Savindi Fernando, 11, "who was standing in line for communion at Easter Mass when she was blown apart." 
It also quotes the plaintive question of her grandmother:  
"Why did you leave me? There are so many bad people in the world. Why kill the innocent?"
The civilized world is forced to ask the same question, over and over again. If the attackers' aim was to instill fear, it worked. Sri Lankan officials warned residents about possible further violence against religious sites.  
ISIS, an organization of murderous Islamic terrorists, has claimed "credit" for the murders, which call to mind similar attacks in Madrid, London, Paris, Mumbai, Pittsburgh and New Zealand. A raid on a suspected hideout for the assassins led to the deaths of more than a dozen people, including six children, in a series of gunfights and suicide detonations.
Defenseless worshippers at prayer are mowed down with bombs or automatic weapons with such numbingfrequency that it's sometimes difficult to summon the appropriate emotions or to think through rational preventive measures. 
But just as we must never become numb, neither can we be complacent.
The Anti-Defamation League is working with congregations to make sure they have adequate security protocols in place. Along with the Jewish Federation, the ADL is starting an initiative to improve safety, security and resiliency of religious groups in the United States.
As Jonathan Greenblatt, ADL CEO and national director,  wrote in the wake of the Poway shootings:
"Every community and every country needs to protect religious freedom and safety so that all of us can pray for peace, in peace."
And the local Jewish Federation added:
"Our Jewish community will continue to stand against hate and fight for all the people in our community and all the people in our region and world – to worship without fear of persecution. In this Passover season, as we celebrate the beginning of our liberation from oppression, we recognize that our journey is still ongoing."
Such proclamations are heartfelt, and coming together to mourn the dead and stand up for survivors helps console those who need comfort. Preaching the power of love and dedication against the destructive power of hate can be a calming, reassuring exercise.
Other important emotions to acknowledge are anger and grief. Anger at the savage nature of these attacks on innocent people with no means of defending themselves.  Grief over the loss of life and limb as these events cascade over one another with predictable fury.
But while righteous anger may be appropriate, even cathartic, it is not enough. Added to such sentiment must be a renewed effort to confront and control the deadly force that makes such massacres a depressingly frequent occurrence, and the hateful speech that inflames murderous passions. 
How many deaths will it take until we know that too many people have died? The answer may be blowin' in the wind, but it should also be at the forefront in debates in local, state and federal forums until real change occurs. 
No more worshippers should be gunned down in holy, sacred places. Never again.