Two Lives to Remember, Two Legacies to Honor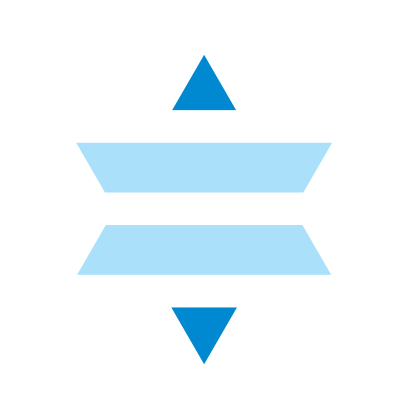 JEWISH LIGHT EDITORIAL
Published August 30, 2018
A Legacy of Honor and Courage…
Sen. John McCain knew he was dying of an aggressive form of brain cancer when he published his affecting memoir "The Restless Wave."  With characteristic McCain modesty, he said he was grateful to have been "a bit player in the history of the world."
McCain died Saturday, at the age of 81, of the same variety of brain cancer that felled his longtime friend Ted Kennedy — nine years to the day after Kennedy died. Kennedy was hailed as a "Lion of the Senate," and that description fits McCain himself. He leaves a legacy of honor and courage for future generations to emulate.
McCain will surely be remembered for his stellar role in the Senate, where he defied the growing hyperpartisanship in American politics by co-sponsoring legislation with his political opposites, not only Kennedy but also former Sen. Russ Feingold. He tirelessly worked for campaign-finance reform and reached across the aisle to put together a viable and workable immigration reform bill.  
If McCain had prevailed on such issues, the nation would be stronger and more united than it is now.
McCain's patriotism and valor in combat were an example to the nation he served. After his Navy plane was shot down over North Vietnam, he endured five and a half years of harsh interrogations, torture and a coerced "confession" at the hands of his captors. Yet McCain, a POW, teamed up with Sen. John Kerry, a Vietnam veteran and protester, to provide leadership for reconciliation with North Vietnam, which helped heal a major breach in foreign policy in Asia.
Tough and tenacious, McCain was never afraid to take on his critics.  At the same time he could be gracious and forgiving. Even when candidate Donald Trump churlishly said he did not consider McCain to have been a war hero because he was captured, McCain called the disgusting comment "offensive," but he urged his fellow veterans and others to "put it behind us and move forward."
In a similar vein, during his unsuccessful presidential campaign against Barack Obama in 2008, a woman said to McCain: "I can't trust Obama. I have read about him, and he's not, um, he's an Arab." 
McCain took back the microphone and firmly corrected the woman, calling Obama a man of integrity who deserved respect as a citizen, a candidate and as a family man. 
Throughout McCain's years in Congress, he was a consistently strong supporter of the State of Israel and the maintenance of a strong U.S.-Israel relationship. Israeli Prime Minister Benjamin Netanyahu was among the many world leaders who praised McCain as a courageous and principled leader.
There were bumps along the road during McCain's long political career. He allowed himself to become embroiled in the "Keating Five" savings-and-loan scandal, intervening  with bank regulators on behalf of Lincoln Savings and Loan chairman Charles Keating, a supporter and contributor to his campaign. McCain called his involvement with Keating the worst mistake of his life. He was cited by the Ethics Committee for "poor judgment" but otherwise he had a clean record. 
Another mistake that McCain cites in "The Restless Wave" was his selection of Alaska Gov. Sarah Palin as his running mate. His own "gut choice" was former Sen. Joseph Lieberman of Connecticut, but he caved in to pressure from the right to select Palin, which may have hurt the GOP's election chances.
McCain had considerable pressure on him to follow in the footsteps of his father and grandfather, the first ever father and son to achieve the rank of four-star admiral. It is a safe bet that both of McCain's distinguished ancestors would be proud of their descendant's service to the nation for which all three put their lives on the line. 
After McCain's death, Sen. Susan Collins of Maine lamented that "the lions of the Senate are gone. It is very sad." 
Sad indeed, but all Americans should remember McCain's long career of public service, and be grateful.
… And A Legacy of Laughter
Neil Simon was born July 4, 1927, and, as he told The New York Times, he "always thought from then on that they were celebrating my birthday."
That's Simon comedy in a nutshell: a simple premise, stating a simple truth in simple language that was destined to get at least a simple chuckle, and often a laugh-out-loud response.
Simon, who died Sunday at the age of 91, was heralded as America's most prolific playwright. At one point, he had four shows running on Broadway, the iconic area where a theater now bears his name. He was the only living writer to earn such an honor.
Simon broke into the business as a gag writer for Sid Caesar, working with a staff that reads like a comedy hall of fame: Carl Reiner, Mel Brooks and Woody Allen among them. But he wanted to do more than just churn out jokes  and, to succeed, he decided he had to write what he knew. 
What he knew grew out of a sometimes tense Jewish childhood in New York City, but the end product — "The Odd Couple," "Barefoot in the Park," "Lost in Yonkers," "Brighton Beach Memoirs," "The Sunshine Boys" and more — crossed lines of religion, place and class to delight audiences for years. 
The secret may have been a lesson that Simon says he learned early on. 
"It's not all about the laughter," he told the Times. "It's about the feeling the audience gets." 
That warm, appreciative feeling will last as long as there are actors to put on Neil Simon plays.