Op-Ed: Why I do not stand when fellow veterans are honored
JIM WINNERMAN, Special For Jewish Light
Published December 16, 2021
When my wife and I attend an event where veterans are asked to stand to be recognized, she always nudges my arm prodding me to rise. Despite serving more than two years on active duty during the Vietnam War, I do not stand because of men like my college classmate Richard Cremer.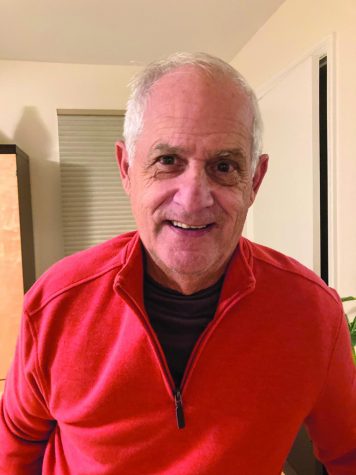 In 1968, at age 24, he was 8,850 miles from home in Vietnam, serving as a medic in the thick of conflict, patching wounds, saving limbs and saving lives while his own life was in jeopardy 24 hours a day.
His bed was the jungle floor for 364 days. His skill was so respected he was ordered to sleep in the middle of the platoon for more protection. He was invaluable.
He used a machete to cut through the jungle to rescue men. After being wounded by an exploding enemy mortar, he was awarded a Purple Heart, the medal given those valiant men who were wounded or perished in combat. Then he went back to work.
Rich was there during the fight for Hill 875, well known among Vietnam veterans for the ferocious 10-day battle that took place as American forces fought their way up a steep mountainside where the Vietnamese were entrenched. Seventy-two men were killed and 372 were wounded. Rich was busy.
The same year Rich was in Vietnam, I was in a comfortable office at 5th Army Headquarters on the shore of Lake Michigan, stationed at a base north of Chicago with stately stone buildings and a golf course.  I should have been in Vietnam, but I had been frozen in place by a colonel in an office where for years no one had stayed more than six months before departing for the war.  The turnover made it tough to conduct an efficient office, and the colonel wanted continuity.
Some days, I did have a job that would make me tremble and my heart race. I would be temporarily assigned as a "notification officer" to personally deliver the news to a Chicago area family whose son had been killed. Or I would be assigned as a "survivor assistance officer" to handle funeral arrangements for a family after the notification officer had left.
When I visited the Vietnam Veterans Memorial in Washington, D.C., I looked up the names of the two men I remembered whose families I had notified of their sons' deaths, and the name of a man for whose family I had helped plan his funeral.
When Rich visited the Memorial, a volunteer helped him find the engraved names of 27 soldiers who perished alongside him or of those he could not save. He rubbed his fingers over their names to pay his respects. They were friends. He knew their faces and their personalities.
I just remembered the names of men I never knew.
Maybe once every few years I get a call from someone who was in the same Chicago office as I was in, and we share memories and laugh. Rich gets calls weekly from his fellow soldiers who find comfort in hearing his voice. A colonel he served with calls every night.
After many years of never talking about his experiences, a fellow serviceman who had traveled from Wisconsin showed up unexpected at Rich's door in St. Louis to encourage him to attend a reunion of his platoon. Reluctantly, he went, and to the amazement of his wife, she was greeted by men who told her Rich had saved their lives. They called him "Doc."
More than 50 years later, Rich still suffers from Post-Traumatic Stress Disorder, a condition in which a person has difficulty recovering after experiencing or witnessing a terrifying event. A few years ago, at a military funeral for a fellow soldier with whom he had served, Rich and two other servicemen fell to the ground to protect themselves when an unexpected 21-gun salute was fired. The sound of helicopters overhead sends him inside. So do fireworks on the Fourth of July.
He awakens nightly at 3 a.m. so he can patrol his house. Now he carries a golf club instead of a gun.
When he returned from Vietnam and first set foot on American soil at the Portland, Ore., airport, a woman spit on him.
I do not stand to be honored for my service when there are men like Rich who deserve all the attention for putting their lives in danger and, in Rich's case, saving the lives of those he could.
If you are at an event during which veterans are asked to stand, turn and look at them and give them the recognition they deserve. They earned it more than you can imagine. I will be doing the same.
If you would like to send a donation to Honor Flight, which has a mission to transport America's veterans to Washington, D.C., to visit the memorials dedicated to honoring those who have served and sacrificed for our country, please send it to:
Honor Flight Inc., 4601 North Fairfax Dr., Suite 1200, Arlington, VA, 22203
You can also thank Rich for his service by sending him a note in care of the Jewish Light.