Defund, Defend, Define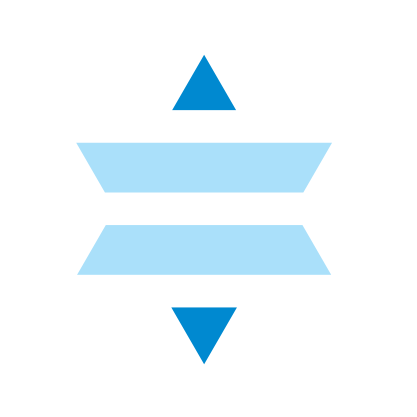 JEWISH LIGHT EDITORIAL
Published June 19, 2020
Since the horrific killing of the unarmed and subjugated George Floyd on May 25 by a police officer in Minneapolis, the nation has again been shaken to its core with an entire range of reactions: peaceful protests nationwide, violent destruction in some of the very neighborhoods on which minority communities depend, and resolute efforts by religious leaders and others to help heal the wounds and bring people together.  
We are proud that Jewish religious and secular leaders in St. Louis and nationally are again playing leading roles in these positive efforts. Local and national Jewish organizations have joined thousands of peaceful demonstrators who have marched to express outrage at the recent deaths of Floyd, Ahmaud Arbery, Breonna Taylor and others, as well as to demand long overdue police reforms. The fatal shooting by Atlanta police of Rayshard Brooks on Friday shows there is still a long way to go. And the fatal shooting of retired St. Louis police Capt. David Dorn also deserves our attention.
Some responses to these deaths have been helpful, others less so. Particularly jarring are calls to "defund the police." At first glance, such a demand may be amorphous and unsettling. However, most advocates of that approach mean not to take away all funding for the police but to re-evaluate how money on public safety is spent and shift funds to issues such as addiction, homelessness and mental illness that can be heavily involved in situations that often lead to police intervention. 
On the other side, there are efforts to defend the police and their tactics, a point of view that is also unsatisfactory. As the recent deaths of unarmed victims shows, in too many cases the response by police officials reveals an imbalance that can turn deadly very quickly.
So neither extreme, defund totally or defend blindly, is justified. Instead, everyone who wants to see the situation improve should work to properly define the powers of the police and the relationship between their departments and the communities they serve.
In biblical times, Moses was told to conduct a census of able-bodied men, age 20 and above, to serve as an army to protect the Israelites when they crossed into the Promised Land. Without such protection, our ancient ancestors might have been wiped out. Through the ages, all nations have relied on honest and compassionate police departments to help ensure safety and justice.
Sadly, those departments also have their share of rogue cops, such as those who have been charged in the murder of George Floyd. But the vast majority of law enforcement officers bravely protect and serve the residents in their care.
Still, in the post-Floyd atmosphere, the status quo is clearly not sustainable. Defunding police forces, leaving them without the resources to do their job, won't work; neither will defending things the way they have been for too long. It is time for a well-meaning, thoroughly considered effort to redefine the role and scope and purpose of police officers. 
The American Jewish Committee, working with African American members of Congress and others, has come up with an agenda to help address racism and how it affects policing. Among its points are creation of a national task force to examine systemic inequities, with funding to address inequalities and indignities; closing gaps in the reporting of hate crimes; protecting the rights of all citizens to vote, so they feel invested in how their government works; and a comprehensive examination of the violence motivated by white supremacist ideology.
Basic changes in the culture of police forces are also needed. Requiring the use of body cameras, limiting the availability of military style equipment to local police forces, making it easier to address police misconduct in criminal and civil courts, and creating local commissions to review and revise approaches to public safety could all go a long way toward reforming police conduct and restoring public confidence in those who are dedicated to keeping our communities safe.
Another key would be to broaden the range of trained professionals who respond to calls in the community that currently are routed to police officers who already have their hands full. Increased resources for qualified experts in mental health, homelessness and substance abuse would also be helpful in reducing the need for police intervention in the wide range of behaviors that those chronic societal problems present.
Finally, intensive efforts to create positive, meaningful relationships between police departments and minority communities are essential. When members of opposing groups get to know each other, the likelihood of confrontation can diminish, and the need for force can become less necessary as well.
These suggestions are not new, of course. Going back to the Kerner Commission after the riots of the 1960s, or the investigations and reports after the death of Michael Brown in Ferguson in 2014, solutions to the tension between police departments and the public have been spelled out many times. Too often, though, they are hailed when they are introduced, then pushed aside and forgotten until the next crisis erupts.
The aftermath of Floyd's death cannot be just one more example of the cycle of study and neglect. A sensible effort to recast the role of police departments and their relationship with the people they serve would be the best possible legacy resulting from the deaths of Floyd and others whose memories have been etched in the public consciousness by demonstrators clamoring for justice.