Bibi and Benny: It's time to work together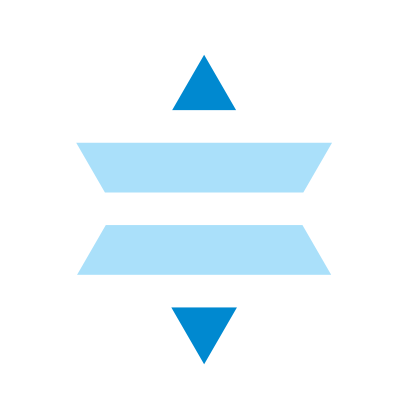 Published November 29, 2019
Three strikes and you're out may work in baseball, but not in the hardball of Israeli politics. Incumbent Prime Minister Benjamin (Bibi) Netanyahu has already served a record number of years as leader of Israel's fractious government and the conservative Likud Party, which he, Menachem Begin, Ariel Sharon and others co-founded in the mid-1970s. Prior to the creation of Likud, Israeli politics was dominated by the Labour Party, which formed ruling coalitions from 1948 until Begin's upset victory in 1977.
Israeli politics has always been chaotic and freewheeling, but this year's election cycle is perhaps the most challenging Israeli leaders have faced in forming a ruling coalition of at least 61 votes in Israel's 120-seat Knesset.
Both Netanyahu and his Blue and White Party rival, Benny Gantz, a former head of the Israel Defense Forces, have tried and failed to form a government. Bibi has failed twice and Benny once, and the prospect of yet another election has caused consternation among the campaign-weary electorate.
Avigdor Lieberman, head of the far-right nationalist Yisrael Beitenu Party, has alternated between being a kingmaker by throwing his bloc's votes behind one or the other, and an obstructionist who just wants to gum up the works.
Two recent developments make it all the more urgent that Bibi and Benny stop squabbling and form a national unity government. 
First, after months of delay, the Israeli attorney general has indicted Netanyahu on three serious corruption charges that include bribery, fraud and breach of trust. These serious charges place a cloud over Bibi's head even if he manages to cling to his office. Meanwhile, he faces an internal threat within his own party with Likud lawmaker Gideon Sa'ar demanding a primary to determine leadership of the party. 
In a stunning last-minute development, Israeli Attorney General Avichai Mandelblit announced that despite the indictments levied against Netanyahu, he can remain interim prime minister for an extended period without losing his office. Mandelblit's announcement means there is one less serious impediment to Netanyahu and Likud forming a national unity government with Gantz and his Blue and White Party.  
As this political drama plays out, the Middle East is aflame yet again, with the border with Gaza under siege from Islamic Jihad after Israel's targeted killing of its Gaza commander. In Iran, anti-government protests have again taken to the streets, initially to protest a steep increase in gasoline costs. Some of the protesters are urging Iran's terrorist-sponsoring government to "get out of Gaza" and concentrate on its own problems. In Lebanon, rioters in Beirut are demanding that Iran stop interfering in Lebanese politics through its proxy, the terrorist organization Hezbollah. U.S.-imposed sanctions are squeezing the theocratic regime in Tehran and there are credible reports that Iran might launch a major military strike similar to its reckless attack on Saudi oil refineries a few months back.
General Kenneth McKenzie Jr., the U.S. Central Command Chief, spoke over the weekend about the possibility of a large-scale attack by Iran in the Middle East. 
"My judgment is that it is very possible that they will attack again," McKenzie said in an interview published in the Israeli newspaper Haaretz.
The threat of military action by Iran must be taken seriously by both Netanyahu and Gantz. The two need to put aside their differences to assure a united front to deal with the very real threat from the mullahs in Tehran.
Bibi and Benny have enjoyed a close and mutually respectful relationship over the years.  They should put together a unity government and rotate in the prime minister's office  as has been done in the past. And they must end the political impasse at this crucial and dangerous time in the Israel they both love.