Officials must stand up to hate in public forums
STACEY NEWMAN
Published August 25, 2021
I listened online to a recent St. Louis County Council meeting regarding a proposed mask mandate ordinance. Hundreds of area physicians had urged the council to adopt the ordinance as COVID cases were spiking, again filling hospital ICUs around the state.  
Missouri keeps making national news as a top Delta variant hot spot as this third wave of the virus endangers kids, especially those too young to be vaccinated. As a grandmother of three under age 12 who are now in school, I am extremely worried.  
I was not ready for what I heard in the meeting.  
By the third mention of the "Holocaust" and "this feels more like Nazi Germany, not America" from those testifying in person in the primarily unmasked audience, I was livid. As the antisemitic and anti-medical remarks stretched into the second hour, I was appalled at the chair and council members on the dais who failed to admonish or disavow the offensive remarks. The mask ordinance failed by a vote of 5-2.
At an earlier Branson Board of Aldermen meeting, three locals made similar public comments comparing mask mandates to the Holocaust. That same week, 15 citizens showed up to a Springfield City Council meeting wearing large yellow Stars of David in protest of a city mask mandate. One testified, "In Nazi Germany, the Jews were forced to wear a yellow star. Well, this mask is our yellow star." 
A video of her remarks went viral on Twitter.
The Auschwitz Memorial Museum, on the grounds of the former Nazi Auschwitz-Birkenau extermination camp, immediately responded: "Wearing a mask is a sign of our responsibility for the safety of us all. It protects health & lives. A mask is not a yellow star. Such a comparison is disrespectful to Jews humiliated by it during the Holocaust."
The  Kansas City Star editorial board wrote: "Since the disgusting comparison of lifesaving COVID-19 public health measures to the murder of 6 million Jews is now a regular feature of these mad protests, it's time to take such displays for what they are, which is the mark of a hate group."
As a former legislator for nine years in the State Capitol, I experienced legislators referencing the Holocaust in policy debates and was becoming almost numb to their horrific analogies. However, I was truly sickened last week when state Sen. Mike Moon, R-Ash Grove, my former colleague, compared the COVID-19 vaccine on social media to wearing a yellow patch.  
I reached out to local Jewish leaders and learned I wasn't the only one angry about the brazen momentum around the state comparing vaccines and masks to the Holocaust.  
Maharat Rori Picker Neiss, executive director of the Jewish Community Relations Council of St. Louis, told me, "We cannot, we must not allow antisemitic remarks to become normalized, to go unchallenged."  
She was correct. I spoke to County Executive Sam Page, who instantly invited us to join his weekly media briefing in formally denouncing the hateful comparisons to public health orders designed to keep people alive.
Picker Neiss said at last week's media event, "The comparisons minimize the atrocity of the Holocaust. We have stories, we have experience, we have family members that we have loved and lost, we have painful memories of oppression, of genocide, of destruction. We are not political tools in the debate about COVID health."
Rabbi Susan Talve of Central Reform Congregation also spoke.
"The overt antisemitism displayed at our most recent County Council meeting makes me afraid for my congregation and the Jewish community in our region and across our state," she said. "By daring to dismiss the horrors of the Holocaust, by comparing the loss of freedom of over 11 million who were slaughtered, gassed and burnt, including a million and a half children, comparing that to a mask mandate is not only disrespectful, but it's dangerous."
A primary pushback in the increasing anti-Jewish remarks in public meetings is the First Amendment to the U.S. Constitution, which protects the freedom of speech at all levels of government. However, the ongoing lack of civility in our city and county government meetings must be addressed.
ProgressWomen urged the council and chair Rita Heard Days, a former state legislator, to publicly disavow and challenge any hateful commentary during the meetings. Council members attending the meetings in person have the ability through their live microphones to call out antisemitism on the spot. They have the responsibility as elected public officials to maintain decorum, particularly of remarks intended to inflame and incite.
Public forums must not be used for unrestricted hate targeting any community, including public health and front-line medical professionals who are stressed beyond belief, attempting to mitigate fatalities.  Protecting lives from COVID-19, especially those of our children and vulnerable adults, must be our collective priority in this pandemic.  
There is no place for antisemitism in our council chambers, our community or, frankly, anywhere in our state.
COVID-19 is the true enemy, not any of us.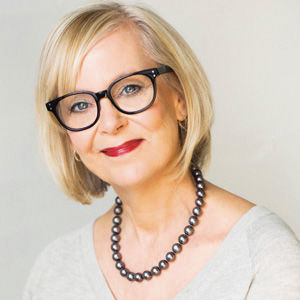 Stacey Newman, a retired Missouri state representative, is the executive director of ProgressWomen, a statewide social justice group focused on justice and equality issues.