JCRC: Medicaid expansion measure deserves support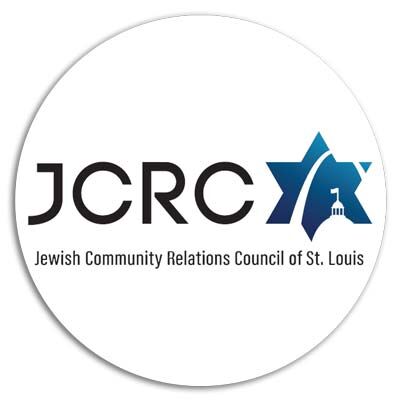 By Cheryl Adelstein, Nancy Solomon Desloge & Rachel Thimangu
Published July 30, 2020
So many of us feel powerless these days. Two inter-connected and seemingly intractable issues — the novel coronavirus (COVID-19) and the call for racial equity — challenge our Jewish values of preserving human life and protecting the vulnerable. It's time to exercise the power of the ballot box on Tuesday, Aug. 4 by voting 'yes' on Amendment 2 to expand Medicaid in Missouri.
With that single vote to extend healthcare coverage, we do have the power to positively impact pikuach nefesh (human life) and tzedek (justice).
Despite being one of the wealthiest countries in the world, the United States falls short in guaranteeing access to healthcare for its citizens. Medicaid, however, is one bright spot in the American social safety net. It provides coverage to people of low socioeconomic status — a population that has rapidly increased due to coronavirus-related layoffs, business closures and recession.
Still, not everyone is covered. After the passage of the Affordable Care Act, states had an opportunity to expand Medicaid. Thirty-seven states took advantage of generous federal funding; Missouri, however, opted to forgo that option. As a result, our state has a coverage gap in which people can't afford private insurance, but also don't qualify for Medicaid. Within this portion of the population, 85% hold jobs that don't provide health insurance. Expansion of Medicaid would allow these hard-working Missourians access to the healthcare they so richly deserve.
More than 230,000 Missourians, those who earn less than $18,000 a year, stand to gain coverage across our state if we choose to pass Medicaid expansion. Without it, as many as 700 Missourians will die each year, according to Missouri Healthcare for All. This affects all of us as a threat to our values, but also as citizens who want a strong economy: Medicaid expansion would protect thousands of front-line healthcare jobs, and bring home from Washington D.C. more than $1 billion of our tax dollars. Economic analysts predict the expansion of Medicaid would create more than 26,000 jobs in its first five years.
Medicaid expansion also is a particular issue of racial equity, especially now. COVID-19 has an outsized impact on African-Americans, who account for the majority of tallied cases and a majority of deaths — a disparity that reflects, among other things, a systemic lack of access to healthcare and health resources. African-American and Black people comprise one-fourth of Missourians living at or below the federal poverty level, and another 22% self-identify as being of multiple races; 11% are white.
At the Jewish Community Relations Council, we believe that providing access to affordable, high-quality healthcare is critically important for the well-being of all Missourians. To that end, we are committed to supporting full implementation of Medicaid expansion in Missouri.
So, during this time when much of our lives feels out of our control, we can seize control on Aug. 4 by voting 'yes' for Amendment 2 to expand Medicaid in Missouri. It's good for the physical health of the state, it makes economic sense and, most important, it's the right thing to do. As Jews, we know that to save a life is to save the world. With your vote for this critical amendment, you can help save many lives, perhaps including your own.
Cheryl Adelstein is deputy director of  the Jewish Community Relations Council of St. Louis. Nancy Solomon Desloge and Rachel Thimangu are members of JCRC's Jewish Coalition for Racial Equity.