It's time for Jewish Federation to revisit education priorities
RUSSEL NEISS
Published May 13, 2022
Viewpoints expressed in letters, commentaries, cartoons, and other opinion pieces reflect those of the writer or artist and not those of the Light. We welcome submissions of letters and commentaries to [email protected]
Jewish Federation of St. Louis is in danger of losing millions of dollars for Jewish education unless it acts soon. Sadly, the decision to not pursue these funds is just the latest in a string of poor choices that have caused me to question the current leadership's commitment to Jewish education.
Last year, the Missouri General Assembly passed HB349 and SB86, which established the Missouri Empowerment Scholarship Accounts Program, MOScholars. This program, modeled after experiments in other states, provides tax credits for contributions to Educational Assistance Organizations (EAOs), a type of nonprofit corporation setup to award scholarships of up to $6,375 to qualified students to attend private schools.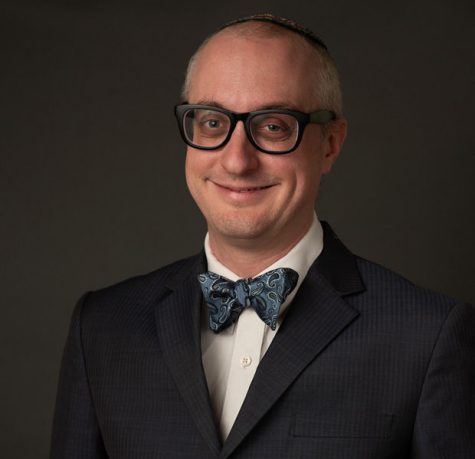 Jewish Federations around the country in states that have similar tax credit programs harness these government funds to support Jewish education in their communities. The Jewish Federations of Pittsburgh and Phoenix, for example, each raise more than $4 million annually through these programs to help support Jewish families who otherwise struggle to provide a quality Jewish day school or Yeshiva education.
Fast-forward to two weeks ago, when the state treasurer announced the six organizations chosen to run Missouri's new tax-credit scholarship program. Among them were five Christian EAOs and Agudath Israel of Missouri, which, according to the St. Louis Post-Dispatch, "will primarily provide scholarships to attend Orthodox Jewish schools in St. Louis County."
Not on the list was any EAO backed by Federation nor any with the explicit aim of serving the entirety of the St. Louis Jewish community. Which means that families seeking tuition assistance for non-Orthodox Jewish schools will be shut out of being able to apply for these scholarships for this upcoming school year.
In my communications with Federation, they have committed to  "doing [their] due diligence to understand what it means to administer and what type of mechanism needs to be established to handle the expectations" of running an EAO, which I think is doublespeak for saying, "We haven't worked on this issue over the course of the last year, but we're willing to say we're looking into it so long as we don't need to commit ourselves to doing anything more than that."
I do hope that Federation's due diligence into EAOs ends with the creation of an institution that will serve the needs of all Jewish families in St. Louis. But more importantly, I hope that it spurs a broader conversation about how it missed this opportunity in the first place and how its continued underinvestment in supporting Jewish education in this community is destined to create more future negative outcomes.
Federation's strategic plan and 2022 priorities say it is committed to "deepening and expanding Jewish education" throughout the community. But since 2020, when Federation disbanded its Center for Jewish Learning only a few years after it was created by absorbing the St. Louis Central Agency for Jewish Education (CAJE), this community has not had a single entity (lay or professional) focused explicitly on advocating for or thinking seriously and regularly about how to do that essential work. Instead, the work of trying to ascertain where and how to invest, where and how to support, and where, how and when to create serious, deep and attractive Jewish educational opportunities across the community has become disunified, unfocused and neglected.
This lack of attention has manifested itself in a number of ways. The direct educational services that Federation used to provide have disappeared. The Brodsky Library has become a shell of itself with Federation redistributing its funds to other communal initiatives, removing thousands of titles from its collection and relocating it from its central location on the first floor of the Federation building to a storage room upstairs.
Adult education initiatives have been disbanded and, aside from some direct payments to the community's day schools and yeshivas (that are comparatively small compared with our peer cities), Federation's primary commitment to Jewish education in this town nowadays appears to be that the local JPro chapter runs two professional councils, one for preschool educators and another for religious school educators.
It's true that many Jewish Federations around the country do not provide direct Jewish educational services and instead off-load them to a communal partner such as a central agency for Jewish education. But those federations that have brought these educational institutions in-house, like our Federation did, usually maintain at least one (and often several) staff members to serve as centralized point people for the community to do the important work described above.
For whatever reason, our Federation has failed to provide the resources for even this most basic intervention. It has disinvested in Jewish education to the point where it's not even able or interested in accessing essentially free money provided by the state.
If it doesn't rectify this underlying issue, this won't be the last time that Jewish education in St. Louis will suffer, Jewish families will suffer and the vibrancy of our Jewish communal institutions will suffer.
Russel Neiss is a Jewish educator, technologist and activist who builds critically acclaimed educational apps and experiences used by thousands of people each day. In 2017, he was selected by the Forward as one of the 50 most influential Jewish Americans and is a 2020 recipient of the Covenant Award, one of the highest honors in the field of Jewish education.