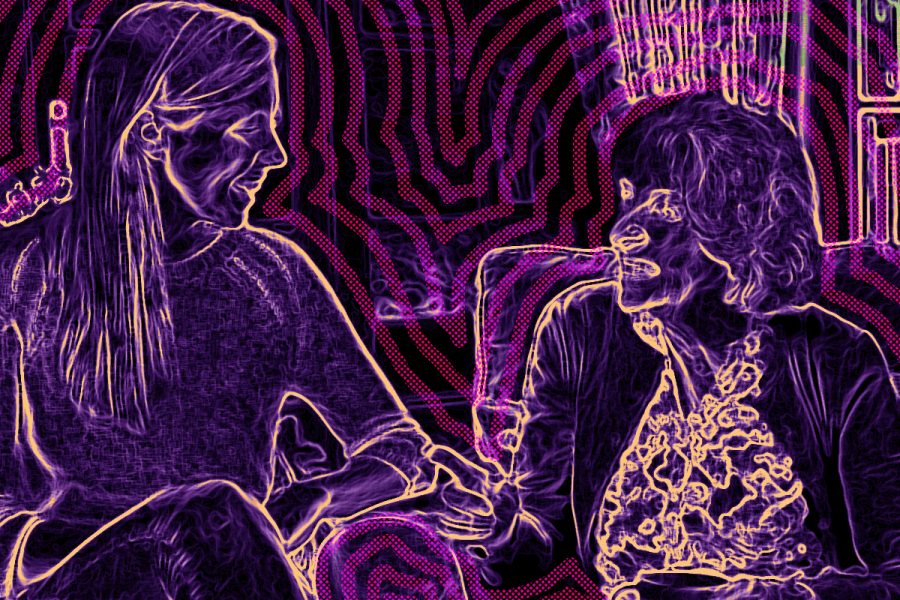 Don't wait to ask them. That's the first piece of advice Rabbi Daniel Cohen gives to congregants who want to know more about the lives of their parents and grandparents.
The author of "What Will They Say About You When You're Gone? Creating a Life of Legacy," Cohen has counseled many bereaved people who wished they had interviewed their elders before it was too late. "If you have any inclination that you want to do this, designate some time in the next month," Cohen said. "Put it on the calendar."
Interviewing a parent or grandparent is a highly personal endeavor. It's also part of the Jewish oral tradition of passing knowledge, stories, and traditions from generation to generation — and without which there would be no Talmud. "Judaism places a high value on these conversations, not just about what an elderly person knows but what they have experienced," said Cohen, the senior rabbi at Congregation Agudath Sholom in Stamford, Connecticut.
Such intergenerational storytelling is on full display at the Passover Seder, when children pose questions as part of the ritual meal. And when the adults answer the questions, they are speaking, in a sense, not only to the children around the table but to future generations as well.
Setting aside time to speak with older relatives is a first step to learning more about your family history.
Here's what else you need to know about having these significant conversations.
Keep It Simple, Sages
You could hire a company to produce a feature-quality video of your loved one's life stories, but there are simpler and less costly ways to capture them. Using a smartphone voice recorder in quiet room will do the trick. Alternately, the new website Megilla — Hebrew for "scroll" — helps seniors record and upload smartphone videos of themselves answering one of the site's 700 prompts. Under Legacy & Ethical Will, for example, there are questions, such as "What is something you have left unsaid in your life?" and "How has your definition of 'success' changed over the years?" (Learn more about Jewish ethical wills here.) Megilla's religion section is organized by faith, with Spirituality and Secularism as options, too. Under Judaism, there are questions on topics including Bar/Bat Mitzvah, Israel, and Holocaust Experience. Videos are capped at three minutes so they can be easily watched and shared.
Tailor Your Questions to Their Lives
Everybody's different, so formulating questions is hardly a one-size-fits-all undertaking. "It's very subjective the way you tell your story," said Nathan Firer, Megilla's founder, who urges interviewers to make sure their questions reflect the person's life up until this point — be it their devotion to marriage and child-rearing, their military service, or their philanthropic endeavors. Use what you already know about the person to craft your asks. To get you started, check out StoryCorps' samples, divided by topic (love, religion, raising children), and relationship (grandparent, teacher, colleague). Who, what, where, when and why are important building-block questions, but they don't tell the whole story. For that, you'll want to understand how people and events in a person's life made them feel, and the lessons they gleaned from them.
Use Visual Cues
Reviewing photo albums, home movies, and ritual objects can help someone access their memories — and the stories that flow from them. "Bring or ask about whatever makes you curious," said Dr. Meryl Ain, the author of "The Living Memories Project: Legacies that Last" and its companion journal. Ain also recommends inviting the person you are interviewing to bring items they want to talk about. Ask not only about what these things are and how they were used, but what they mean to the person and the emotions they evoke, said Ain, who gave this example: "What feelings do you have when you light your grandmother's candlesticks?"
Practice Active Listening
Active listening means paying close attention to the speaker, rather than just waiting for your chance to weigh in or worrying about what you are going to say. The writer Marla Schuchman offers these tips for becoming an active listener. They include resisting the urge to interrupt or check your phone and getting comfortable with stretches of silence. "Long pauses give the other person time to fill in the blanks, share with you more information, and process out loud the emotions inside," Schuchman has written. Treat the interview time as "sacred" — with the goal of remaining fully present in the moment, said Cohen. And be sure to record the conversation so you can focus on what the other person is saying without scrambling to take notes.
Respect Boundaries
Not everyone will want to share everything — past traumas or love affairs, for example, may be off limits — and it's important to respect the boundaries a person has set. At the outset of the conversation, thank them for making the time to speak with you and let them know that they don't have to answer every question and can take a break at any time, Cohen advised. And regardless of what the interview yields, showing the person that you care about their life and stories is "an expression of love," the rabbi said.
Ask About Their Elders
The person you are interviewing may be one of the last living connections to other family members who have died — so don't forget to ask about their own parents and grandparents. "You can also try to construct a family tree and ask for help," Ain said. "Genealogy is a wonderful way to learn about your family roots." There's a spiritual imperative, too, Cohen said, noting: "We believe that every generation that came before was closer to Sinai."