I recently returned from leading a delegation of 19 students from Washington University in St. Louis to Israel to learn about the Israeli-Palestinian conflict.
This fact-finding mission, called the Campus Leaders Israel Experience, travels through Israel and the West Bank. We hear from many people on both sides of the Green Line, each with their own narrative and perspective. Politicians, journalists, settlers, peace activists, kibbutz members and those who work toward coexistence have the opportunity to share their experiences and insights with our group.
We try to provide a wide variety of speakers from different political standings because we know how important it is for students to have all of the information before they can make a judgment for themselves. With the goal of combating anti-Israel sentiment and preventing the boycott, divestment and sanctions movement on campus, we work for months to coordinate and schedule speakers that represent the breadth of the political spectrum, confident that students will develop a better understanding of the complexity of the situation.
In this week's Torah portion, Shoftim, we read about the installation of judges and law enforcement officials in the cities of the ancient Israelites. Tasked not only with keeping the peace, these individuals had a higher task of ensuring that justice prevailed among the Jewish people.
In Shoftim we receive the commandment, "Tzedek, tzedek tirdof," "Justice, justice you shall pursue!" The repetition of the word, tzedek/justice is curious. After all, our Torah uses an economy of language and will not use two words when one will suffice. Rabbi Bunim of Peshischa, a biblical commentator, questioned this seeming redundancy and put forth the following explanation: The pursuit of justice must be done through just means.
This same principle still applies today. Our legal system is built upon adherence to the proper procedure to try to ensure that a judge's ruling is unimpeachable and that justice is served. Accuser and defendant are able to present evidence for the purpose of backing up their claims, and time must be provided to accumulate that evidence. Once delivered to the jury and/or judge, they must weigh that which has been presented to them before declaring their ruling. Ensuring that all the facts are uncovered is critical to realizing justice.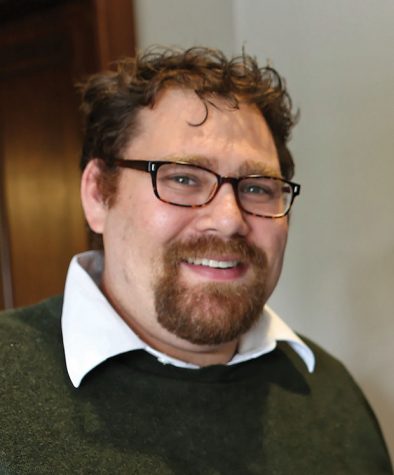 During our fact-finding mission in Israel, we see that the more information our students are provided, the more apparent the reality of the situation in Israel and the West Bank comes into focus. I am sometimes questioned as to the logic of taking students to hear from high-ranking officials in the Palestinian Authority or viewing the refugee camp in Bethlehem. Wouldn't our purposes be better served by showing only the challenges kibbutz members face living in the Gaza envelope under the haphazard rocket fire of Hamas militants or hearing from members of Knesset?
In my experience, as difficult as these perspectives are to hear, our students need exposure to them to ensure that each side has an opportunity to make its case. The process of exploring this conflict must be just or the findings we come away with lose validity in the eyes of our students.
Our tradition and our people have never shied away from delving into the complexity of any subject or looking only at one side of a given issue, and this is no exception. I am proud of the work WashU Hillel has done through our Campus Leaders Israel Experience and the relationships we have built with non-Jewish student leaders as a result of this fact-finding mission.
Non-Jewish students have come away from this trip and taken on executive board positions in our pro-Israel student groups, and others have been strong allies in our fight against isolated instances of antisemitism that other Hillel student groups have encountered.
Shabbat 10a of the Babylonian Talmud teaches: "A judge who judges with absolute truth becomes a partner with God in creation."
I am proud of the holy work this delegation of campus leaders did while in Israel, exploring and learning about the Israeli-Palestinian conflict. Their commitment to uncovering the truth of the conflict through hearing various narratives from people on the ground is inspiring and, through this work, they have created relationships that extend beyond the walls of our Hillel and across the campus community.
Through my experiences leading this program, I am filled with hope for our future, for greater understanding between peoples, for partnerships between communities and for peace.
Shabbat Shalom!
Rabbi Jordan Gerson is the Silk Foundation Campus Rabbi and chief experience officer at Hillel at Washington University in St. Louis, and is a member of the St. Louis Rabbinical and Cantorial Association, which coordinates the d'var Torah for the Jewish Light.