D'var Torah: Breaking matzah signifies oneness of Jewish people
RABBI JEFFREY ABRAHAM
Published April 13, 2022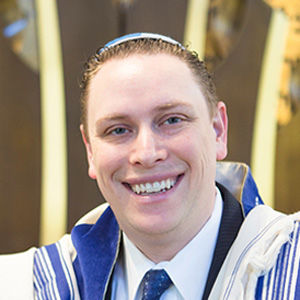 Passover is a time that accentuates the importance of oneness and unity. 
On seder night, we remember our historic roots and re-experience both the dark days in Egypt and our miraculous redemption from bondage. Jewish people across the globe feel a sense of closeness and connectivity to one another as we share common rituals, songs and a unique conversation.
One of the first rituals we engage in at the seder is yachatz, the breaking of the matzah into halves. A beautiful explanation is offered by the Sages for this ritual, namely that the act of breaking the matzah re-enacts the manner in which the Israelite slaves conducted themselves during their enslavement in Egypt. 
An Israelite slave who was fortunate to have had a bit more means would break off a piece of their bread and share it with a fellow slave awho may have had less ("The Night That Unites Passover Haggadah," p. 64). The ritual of yachatz highlights the remarkable bond of brotherhood and sisterhood that was never lost within the Jewish people even when they faced most dire circumstances.
As we celebrate our Passover seders this weekend, we are inspired to envision a world in which true peace can be reality. Although we are living in a time of great uncertainty, it is important to remember that regardless of the many threats and obstacles we face, when we stand as one, in solidarity with our brothers and sisters in Israel, Ukraine and around the world, we can achieve great things — perhaps even the serenity and peace we all long to realize. 
Shabbat Shalom and Chag Kasher V'Sameach (Happy Passover)!
Rabbi Jeffrey Abraham serves Congregation B'nai Amoona and is a member of the St. Louis Rabbinical and Cantorial Association, which coordinates the d'var Torah for the Jewish Light.