Buffa's 5 favorite characters in the Marvel Cinematic Universe
Dan Buffa, Special to the Jewish Light
Published July 1, 2021
Ladies and gentlemen, for the first time in over two years, cinemas are getting a fresh Marvel Cinematic Universe entry. The last time we spent time with an avenger, a pandemic was still almost a year away and Peter Parker was our way out of the cocoon of triumphant sadness that "Endgame" left us in. A week from tonight, Scarlett Johansson's "Black Widow," aka Natasha Romanoff, finally gets her stand-alone stage in Cate Shortland's much delayed (but pretty good) summer adventure film.
While the spark continues to burn on that wick, let's take a look at my five favorite M.C.U. characters. I wish I could say it came from my head. It was a tweet from a Twitter friend and fellow film critic). Check it out below.
Say your top 5 Marvel characters and tag 5 to do the same: (Since this was my 2nd tag, I'm doing MCU characters here.)

1) Captain America
2) Monica Rambeau
3) Rocket Raccoon
4) Vision
5) Black Panther @MarvelVulture @TheBobSingleton @hellocookie @buffa82 @JustinsComics1 https://t.co/KDST1fw2kv

— Geek To Me Radio (@GeekToMeRadio) June 30, 2021
To be more specific, these are completely related to the movies and not the comics. Bear with me, and let's have some fun.
5) Michael Keaton's Adrian Toomes/Vulture
This was like a delicious B-side to Keaton's work in his Oscar-friendly "Birdman," but amped up to the Marvel higher-octane level. Jon Watts' 2017 "Homecoming" is quietly one of my favorite Marvel film entries, both enjoyable earnest and potently sinister at the same time. Keaton's burnt-out and nearly broken builder takes a hit from the "Avengers" and starts breaking bad–with Tony Stark's gadgets. One of Marvel's greatest gifts is casting in these films-and it's not all top of the poster movie stars. They recruit the right actor for each part. Keaton was a home run.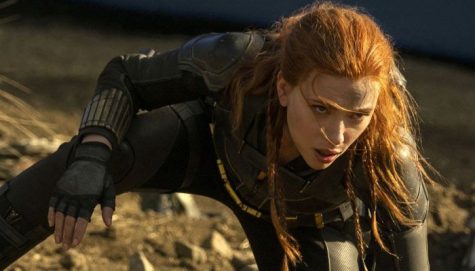 4) Johansson's Natasha/Black Widow
This isn't a safe new movie plug, folks. Just a genuine opinion that the versatile actress's work here represents one of the pillars of its overall success. Young women and teens are empowered by Johansson's invigorating work over several films. While her hairstyle may change from film to film, she still holds a handful of the M.C.U.'s precious gemstones. Without her, the good guys don't work, big snap or not. Without her, the vital Tony and Steve probably trip over their own stubbornness. Without her, the film's look a little weaker. What I can't wait for audiences to find out next week is there are indeed many layers to Natasha. Johansson is keen to show them off on July 9.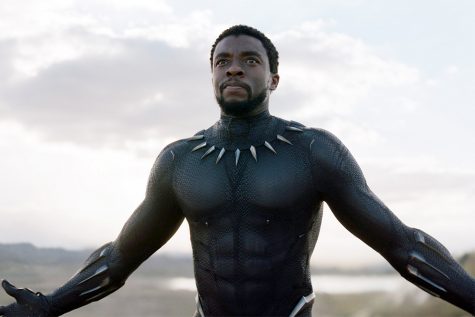 3) Chadwick Boseman's T'Challa/Black Panther
It's hard to think of Marvel's epic ascension without this integral figure of strength. One of the harshest realities that followed his much too-soon passing was coming to the realization that the world would never get that much-needed "Black Panther 2" with Boseman. While I'm confident Ryan Coogler's "Black Panther: Wakanda Forever" will be great, there'll always be something missing at its center. That's the mark Boseman made before he left: the kind of prolific image that should stand the test of time. Also, just a great adventure film with a scene-stealing Michael B. Jordan.
2) Tessa Thompson's Valkyrie 
Here's the thing. "Thor: Ragnarok" doesn't work nearly as well without her witty and resilient fighter who happens to deeply love alcohol more than Chris Hemsworth's mighty Asgardian. She brings humility to the part that elevates the drama scenes while showing off her action skills during the battle scenes. One of the best moments in the huge "Endgame" battle was Valkyrie slicing one of Thanos' big ships in half while riding a horse and carrying Tom Holland's Peter Parker on her back. It was a moment that needed zero introduction and has been re-watched a couple dozen or so times in my house. She needs a spin-off immediately.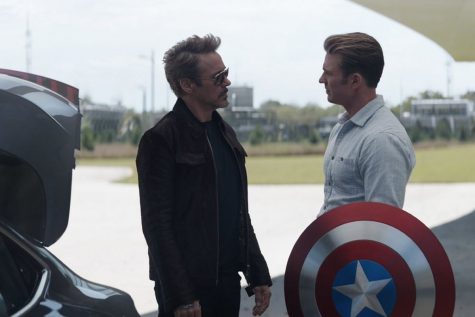 1) Robert Downey Jr.'s Iron Man/Tony Stark
Some things explain themselves. Part of the genius in Downey Jr.'s work as Marvel's Original Avenger was the path that he took to get there. The troubled yet talented actor got a hard push from "Iron Man" director to be the official launch of their epic universe back in 2008. C.E.O. Disney originally were against hiring Downey Jr., but I would say it worked out pretty well. Ten films and billions of dollars later, the actor's top role is the former weapons-making turned good guy yet still jaded Stark, the guy who wasn't the leader yet paid for all the cool toys they used to fight worldwide crime. Did anyone have a dry eye at the end of "Endgame." Spoiler alert: the answer should be none.
I love you, 3000. Those are my five. Which Marvel characters are on in your top five?