Bill would require a 'best practice': Yearlong contraceptive supplies
GAIL EISENKRAMER
Published March 23, 2022
This time next year, National Council of Jewish Women-St. Louis is hoping that women in Missouri will have one less thing to worry about.
Senate Bill 641, sponsored by state Sen. Jill Schupp, D-Creve Coeur, would allow women to receive up to a 12-month supply of oral contraceptives. The ability to receive a 12-month supply would eliminate the need to return to a pharmacy every 30 or 90 days for refills, reducing the possibility of temporarily not having access to contraception. 
Insurance companies have typically covered one- or three-month supplies at one time, but this is an outdated approach in conflict with public health recommendations. Increasingly, states are updating their policies to require Medicaid and private-payer insurers to increase the quantity of prescription contraceptives they cover at one time, usually to a yearlong supply.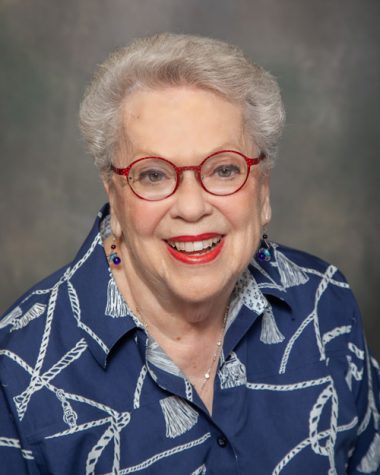 Annual dispensing is recommended by leading health care experts, who cite research that has found consistent, reliable access to birth control reduces the incidence of unintended pregnancies by 30%. Data shows 43% of people receiving three-month increments of birth control experience at least one gap of at least seven days between refills over the course of a year of use. Limiting birth control supplies to shorter intervals increases barriers and the likelihood of unintended pregnancy.
"Women across our state need and deserve equal and consistent access to their prescribed birth control method of choice," said Ellen Alper, CEO of NCJW-STL. "Providing an annual supply of birth control is a clinical best practice and proven to work to help reduce the risk of unintended pregnancy. Not only will this help improve the economic opportunities for Missouri women, but it would also reduce the need for abortion by 40%. This is a win-win for people on both sides of the aisle."
NCJW-STL has been championing similar legislation for several years now. If the bill passed, women would be able to consult with their doctors to determine the duration of a prescription that worked best for them. Twenty-two states and the District of Columbia require an extended supply of contraceptives. 
Help NCJW-STL make sure Missouri becomes the 23rd state by contacting your state legislators and urging them to support SB 641.
If you would like more information on SB 641, NCJW-STL's legislative efforts, get involved, or sign up to receive our weekly Five Ways to Advocate email, please contact Jen Bernstein, advocacy manager, at [email protected].
Gail Eisenkramer is the board president of National Council of Jewish Women St. Louis.