Aaretz Israel Shelanu – Our Land Israel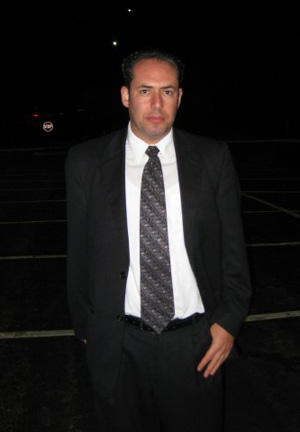 Poem by Dov Brent Benson
Published December 12, 2012
There is a flower that has blossomed surrounded by sand thorns and rocks
Thousands of years has taught to be strong like an ox
Even though nations of the world don't believe we have rights
We do, Az Israel kadima lo levater (Israel go foward don't give up)
No one can tell us we can't be free
What peaceful neighbor wants to take our land and push us in the sea
No matter what we do we are hated even now
We are not the worlds sacrificial cow or wolf on the prowl
We will defend ourselves when a rock or rocket is thrown at our head
It is our blood that is shed
Sirens go off like warning shots fired
The gun goes pow pow ra-ta ta taw
We must live with this shock somehow
Of course to the media our enemies will always bow
Soldiers give up their lives suffering dreadful deaths
Civilians live moment by moment breath by breath
Young old stabbed shot blown to pieces before
They had a chance to pull out their gun or find a place to run
We have been to the funerals and felt the country cry with it own reason
Why did another child die
It seems no one cares We do
No more slaughtered Jews!
Silence is no longer an option
So watch and listen see and hear the words
NEVER AGAIN!
In the air sea and ground
Our heads up proud and we wonít back down
Leaders in the past were fooled by the rest of the world and made treaties that didn't last .
Everybody wants the piece of the cake: Eretz Yisrael
Have we forgot that the cake was a gift given to us?
How can anyone tell us not to fuss or feel shame for giving our enemies territorial gain
And selling Israel down the drain
Majority of Israelim know they'll always be a mad man like Saddam Hussein
With a different name.
Every Jew wants a real peace not a lie
Our enemies will not take our land our water our lives
Does not matter who their leaders are we will survive
Golan, Yehuda, Shomron, The world says give more
This would be as disastrous as what happened at the Jersey shore
We already gone to far
Where did we go wrong
Nothing has come through
So what else can we do? NU!
Maspik! Yehudim (Enough! Jews)
Helonim veh Datim (Secular and Religous)
Kumu tiftahu et haaynaim (Wake up open your eyes)
Hamilchama he lo beneinu he neged haoyvim (War is not between us but with our enemies)
Az tafsiku milhemmet achim (stop the fight between brothers )
We believe in G-d's  hand
Zahal is our high and mighty Army of society
Which carries out Hashem's plan to protect our homeland
Jerusalem is our capitol
Even the Christian Right understand that Torah and Israel have all been planned .
Yerushalayim and the Temple Mount will remain not just in our heart and soul but in our hands forever embraced
Hashem's holiness and the Jewish people can never be erased!
Dedicated to everyone who ever defended and continues to defend the land of Israel.
In Memory of those who fell and the victims of  terror
May Hashem comfort you with the mourners of Zion and Yerushalayim.
ABOUT THE AUTHOR: Dov Brent Benson has 28 years of security experience. Drawing on his experiences in Brooklyn and Israel, he volunteered in The Guardian Angels, patrolling in New York City in the 80s, starting when he was 16 years old. He is also a former St. Louis chapter leader who at the International Conferences between 2009 and 2011 won awards for the Rookie of Year Chapter and Weekend Chapter — during the same time Forbes magazine named St. Louis the most dangerous city in the United States. In the 1990s, he was  a member of the Israeli Civil Guard, a branch of the Israeli Police that assisted the Border Police. Always seeking to combine his passions for Judaism, hip hop and dance music, Dov has been writing his own lyrics since he was 12 — he is known among DJs and rappers as M.C. Double B. In the 1980s he rapped against the use of crack cocaine and for helping homeless kids in the NYC and Boston areas. Dov, who is is single and Shomer Shabbat, now resides in St. Louis, where he is a member of CERT (Community Emergency Response Team) and is working on new lyrics. 
 © Copyright Dov Brent Benson. Reproduction prohibited without permission.