Utrecht, Zena (née Zuckerman)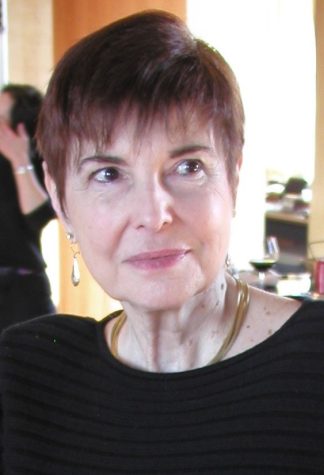 Utrecht, Zena (née Zuckerman) June 17, 2022
Beloved wife of the late Charles Bailen and the late James Utrecht; dearest mother and mother-in-law of Hillary Zimmerman (Christopher Hebeler) and Gloria Bailen (Curt Worden); loving grandmother of Joanna Zimmerman and Susan Zimmerman.
Zena was an ardent baseball fan; she could throw as good as any boy and knew all of the Cardinals stats. She was a needlepoint artist, and her beautiful canvases were sought by many. She knew every lyric to every musical. She taught us pig Latin, the Greek and Roman gods and goddesses from Bullfinch's Mythology, and various silly songs that probably aren't appropriate today. She was the youngest Girl Scout Leader in Troy, Ohio, only a couple of years older than the high schools girls she led. She was the most beautiful lady in our small town. She worked briefly for Hobart and for the Sheriff's Department.
Zena reconnected with our Dad, Chuck Bailen, and was with him until his death in 2005. She loved opera and appeared on stage in several Opera Theatre of St Louis productions. She volunteered at the St Louis Art Museum and at the Cathedral Basilica of St Louis. In her later years, she found and embraced a new community at The Bethesda Barclay House in St Louis, where she made cherished friends for the rest of her life. Her daughters, granddaughters, and sons-in-law will miss her.
A Memorial Service will be held at a later date.Memorial contributions preferred to Planned Parenthood of the St Louis Region (www.plannedparenthood.org) or Channel Nine PBS (donate.ninepbs.org). Please visit bergermemorialchapel.com for more information. BERGER MEMORIAL SERVICE