Zachary Flynn Kasnetz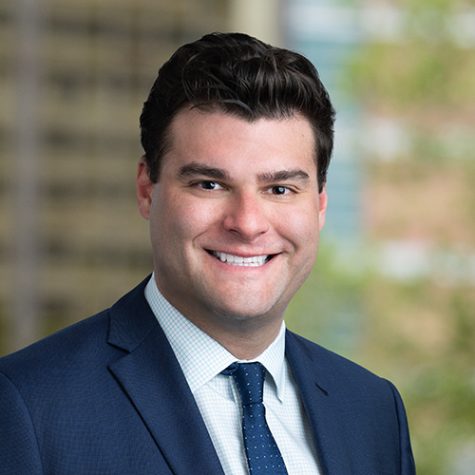 Zachary Flynn Kasnetz, May 4, 2023
Zack passed away on May 4, 2023, suddenly and unexpectedly of natural causes. Zack was the son of Teresa Flynn and Andy Kasnetz and the brother of Alex Kasnetz. He was 34 years old.
Zack graduated from Clayton High School in 2007 and from the University of Maryland in 2011. He thereafter attended law school at the University of Missouri where he graduated in 2016. At Mizzou Law he was a published member of the Law Review and the winner of three CALI awards connoting the top grade in the class. He also served as a teaching assistant for his evidence professor.
After law school Zack was an associate at Growe Eisen, a St. Louis based litigation boutique. Thereafter he was an associate with two national law firms, Tucker Ellis and Litchfield Cavo, in their respective St. Louis offices. Zack handled complex litigation in the areas of product liability, mass torts, and commercial litigation including class actions and multi-district litigation. In 2021 and 2022 Zack was named by Best Lawyers in America as a "One to Watch" an award given to up-and-coming young lawyers of note.
Zack was a true intellectual with many and varied interests. He was also a sports fan having played football and lacrosse in high school.
When he returned to St. Louis after law school, Zack developed a broad and interesting array of friends. Zack was open to all and embraced people from all walks of life and belonged to a wide variety of social and charitable organizations. We have learned from his friends that he often brought his diverse friends together.
Zack is survived by his parents, brother, grandmother Jackie Kasnetz, stepmother Holly Kasnetz, stepbrother Tristan Finazzo, and aunts, uncles, cousins, and friends too numerous to name. He was the beloved grandson of the late Marvin Kasnetz and the late Edward and Edna Flynn.
A memorial service will be held for Zack at The Ethical Society of St. Louis, 9001 Clayton Road, St. Louis, Mo 63117 on June 17, 2023, at 3:00 p.m. Contributions in Zack's memory can be made to The Zachary Flynn Kasnetz Memorial Law School Scholarship at the University of Missouri.
Please visit bergermemorialchapel.com for more information. BERGER MEMORIAL SERVICE