William S. Levinson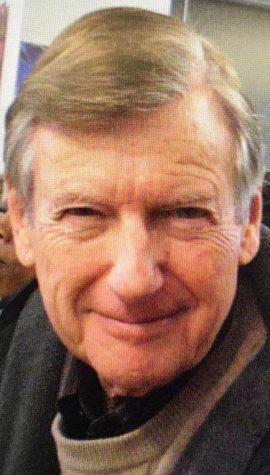 William S. Levinson, June 3, 2022
Beloved husband of 55 years to the late Ellen M. Levinson; Loving companion and special best friend of Mimi Kaskowitz; Dear father and father-in-law of Judy Duneman (Ron), Carol Leidner (Jay), Susie Levinson, and Laura Rose; Dear grandfather of Julie Reinkemeyer (Ben), Sarah Pearcy (Ryan), Danny Brown (Ann Hier), Rachael Platt, and Rebecca Oberkrom (Kyle), and Melanie Seleman; Dear great-grandfather of Elliana and Ethan Pearcy and Josie and Jack Reinkemeyer; Son of the late Joseph and the late Alma Levinson; Dear brother and brother-in-law of Richard Levinson (Horty); Dear brother-in-law of Daniel Magidson (Luz); Dear uncle, cousin, and friend to many.
Born in St. Louis, Bill graduated from Delmar Harvard elementary school, Ward Jr. High, and University City High School. He was an Eagle Scout.
Bill attended Washington University. After serving a stint in the US Army, he returned to Wash U to obtain his bachelor's degree in psychology. He went into the retail business selling men's and children's clothing. He and his brother Richard founded Shane and Assoc., a private security firm. Shane was acquired by Wells Fargo Security Services and Bill continued to officiate, as vice president of the St. Louis office. He was able to utilize his degree in psychology in becoming an expert in the use of polygraph. He was also very active in Creve Coeur government, serving as an alderman and police commissioner for many years. Then, in 1977, when the opportunity presented itself, he moved to southern California, acquiring an international camera and photographic accessories business. Twenty years later, he retired and found time to travel often back and forth to St. Louis, and around the world. In 2005, Bill returned to St. Louis after losing his dear wife Ellen. He enjoyed being with his three-generations of family here, as well as volunteering often. He was a docent at the St. Louis Holocaust Museum as well as volunteering at the Harvey Kornblum Food Pantry for many years. Bill will be terribly missed for his kindness and generosity, his sense of humor and unconditional deep love for his friends and family.
Graveside service Wednesday, June 8, 2022 at 11 am at Beth Hamedrosh Hagodol Cemetery, 9125 Ladue Road. Please visit bergermemorialchapel.com for Live Stream information. Memorial contributions preferred to The Alma and Joe Levinson Goldfarb School of Nursing Scholarship Fund, the St. Louis Feldman Kaplan Holocaust Museum, the Harvey Kornblum Jewish Food Pantry, or the charity of your choice. BERGER MEMORIAL SERVICE