Vicki Litz
Published December 30, 2022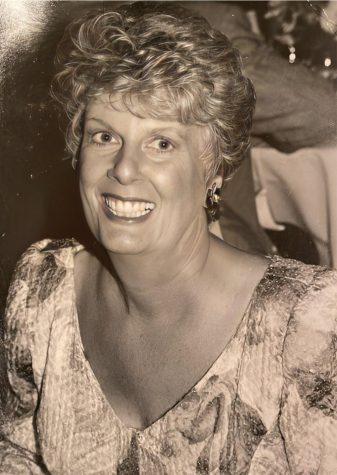 Vicki Litz, age 87, of St. Louis, Missouri, passed away on December 28th. Vicki graduated from Clayton High School, where she excelled outside the classroom and was crowned football queen in 1953. She spent one great day attending Washington University before continuing her education at Miss Hickey's School for Secretaries.
Vicki was many things; a yo-yo champion, a local newspaper mogul, and one of the funniest people you would ever meet. She was a loyal fan of the teams she loved and the teams that the people she loved loved. But Vicki cheered hardest for her family.
She is the wife of the late Norman Litz; beloved mother and mother-in-law of Michael Levitt (Lori), Susie Kopp (Gary) and step-mother of the late Michael Litz (Sohaila) and Tom Litz (Melanie); dear grandmother of Mark Levitt (Paige), Jeffrey Levitt (Jordyn), Elizabeth Levitt, Adam Kopp, Annie Kopp, and step-grandmother of Cameron Litz, Julia Litz, Sam Litz and Eric Litz; dear great grandmother of Olivia Scott Levitt; daughter of the late Sam and the late Pauline Chaleff; sister of Arlen Chaleff.
Graveside service Sunday, January 1st, 10:00 AM at Beth Hamedrosh Hagodol Cemetery, 9125 Ladue Road. Memorial contributions preferred to the JCC Levitt Family Scholarship Fund. Visit bergermemorialchapel.com for more information.