Travis Wayne Baker
Published August 24, 2022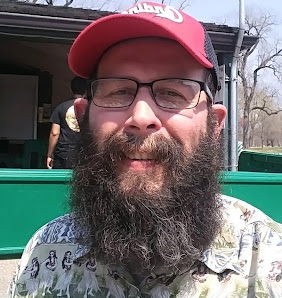 Travis Wayne Baker, August 18, 2022
Beloved husband of Judy E. Schwartz-Baker.  Dear son of Norman Baker and the late Anna Mae Baker of Missouri.  Beloved son-in-law of the late Shirley Sarah Schwartz and the late Morton L. Schwartz, Sr. of St. Louis, MO.  Dear loving father of Samuel, Joseph, Justin, and Alex.  Travis is survived by many caring relatives and friends.
His father, Norman, helped Travis get a job at the Chrysler Plant in Fenton, MO in March 1995.  Travis was a dedicated worker and stood-up for Union jobs everywhere. He was well on his way to a 30-year retirement program working with the company, now owned by Stellantis.  In 2009 the Fenton plant closed and he transferred to the Illinois plant.  His family remained in St. Louis to enjoy the many opportunities (educationally and Judaically), and Travis would commute back to St. Louis bi-weekly to be with them.
We love Travis and he will truly be missed here on Earth!  He loved family, work, G-d, and the word!  The family appreciates all of the kindness that has been bestowed upon them since this very unexpected tragedy.
Funeral service Thursday, August 25, 12:00 PM at New Mt. Sinai Cemetery Mausoleum Chapel, 8430 Gravois Road.  Visitation beginning at 10:00 AM until time of service.  Live stream available at www.rindskopfroth.com. Contributions in his memory may be made to a GoFundMe account that has been set up to help Travis' family (https://gofund.me/f409f737).
A RINDSKOPF-ROTH SERVICE